October 16, 2015 |
2 Comments
Flashback Friday
Return to Blog
Flashback Friday!
Today's photo looks northbound on Grand as a streetcar travels south past the Fox Theatre about to go west on Olive in the 1950s. This is part of the route of this Sunday's Rock 'n' Roll Half Marathon.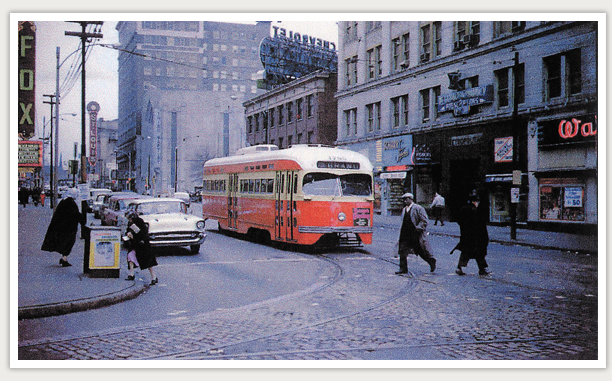 If you happen to be running the race and are passing by this exact spot, you may notice that these very tracks and road pavers are currently visible through the worn pavement.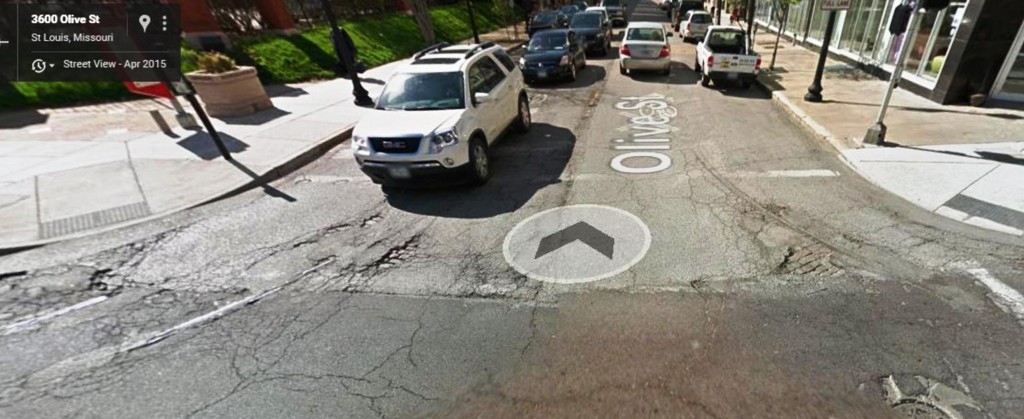 Have a great weekend!