Civic Center Transit Center – Opens Monday, August 14
Better Service – New Amenities
Serving downtown St. Louis at 14th and Spruce Streets, the Civic Center Transit Center is one of Metro's busiest transit hubs. To provide passengers with a better transit experience, it was completely redesigned to accommodate more buses and enhanced to include new passenger amenities.
Public restrooms
Indoor, climate-controlled waiting area
Digital arrival-time boards
Concessions
On-site MetroBus and security personnel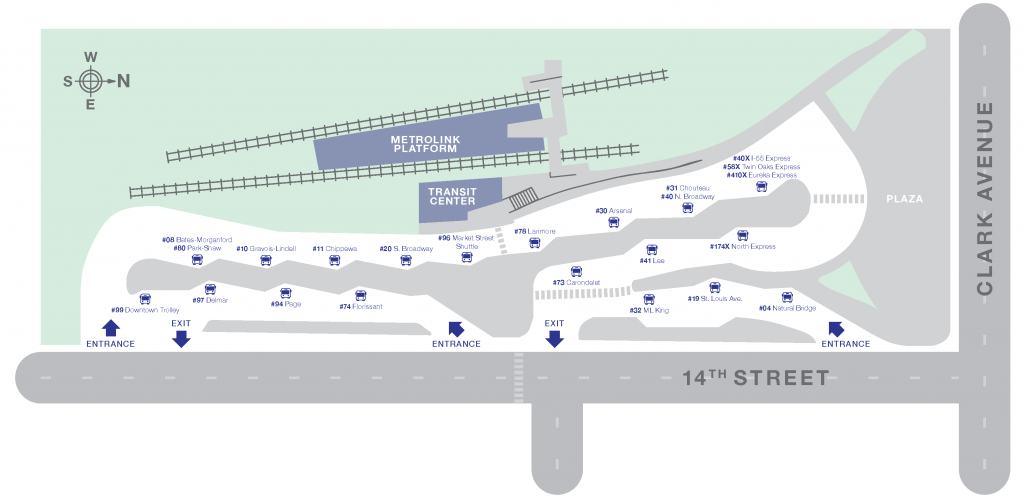 Service Enhancements
The 23 MetroBus routes operating in downtown St. Louis will provide service to the Civic Center Transit Center. The transit center has been expanded to 19 bays, eliminating the need for buses to stop on the street to pick-up or drop-off passengers.
Four existing routes will be split into eight new routes. These shorter routes will provide passengers with more direct service and better reliability.

Maps for all of the routes serving the Civic Center Transit Center are available below. New schedules will be available in late July.
For more information, please contact Metro Customer Service at 314-982-1406.