September 30, 2011
100th Birthday Celebration Includes Ride in a Vintage Airliner
Return to Blog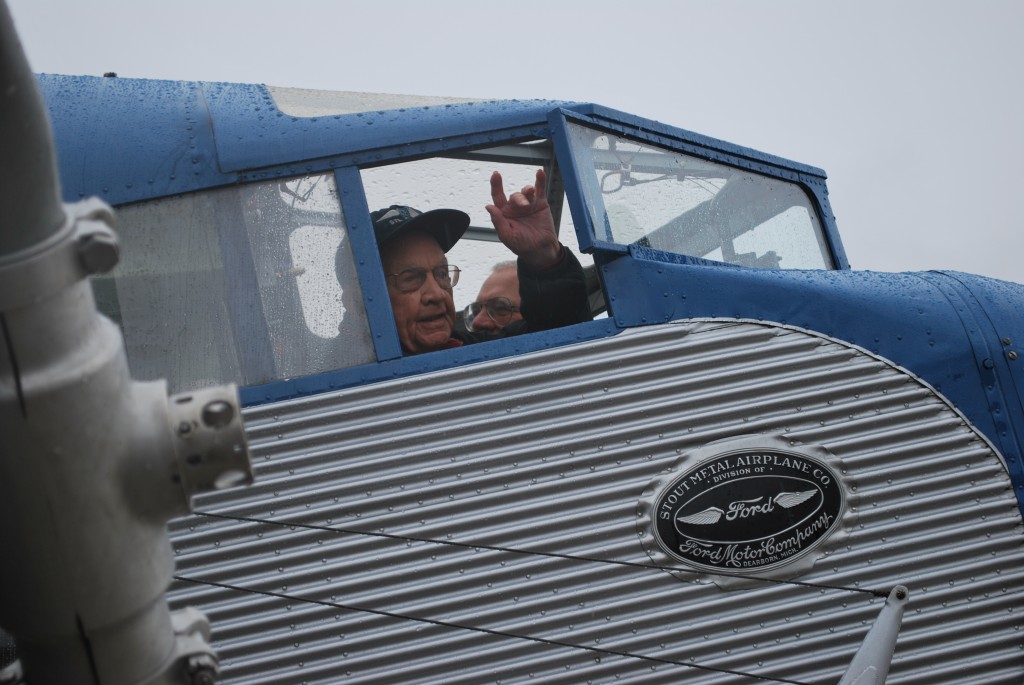 Carl "Chub" Wheeler will officially celebrate a milestone birthday tomorrow, October 1,  when he turns 100. Aviation and the airport in Cahokia, Illinois are in his blood and when he got the chance to co-pilot a 1929 Ford Tri-Motor airliner last week as an early 100th birthday present, he didn't think twice about it. Ford Motor Company built 199 of the airliners from 1926 to 1933. Only six still fly today.
As a kid, Mr. Wheeler loved planes, and he hung around the airport now known as St. Louis Downtown Airport in Cahokia. He learned to fly at that same airport and and one of the planes he piloted was a Ford Tri-Motor aircraft, much like early aviators Charles Lindbergh and Amelia Earhart.

Click here to view the slideshow.
The airport was taken over by the United States Army Air Force in August 1939 as a basic pilot training airfield. Mr. Wheeler became a U.S. Army Air Corps instructor pilot at the airport teaching hundreds of future pilots how to fly for World War II.
His history with the airport, however, runs even deeper. He and a partner opened a flying school– charging two dollars for a flying lesson. The flying school was operated out of Hangar 2. You can still find Mr. Wheeler there today. About once a month, he serves as a volunteer at the Greater St. Louis Air and Space Museum which is located in the historic hangar.
And that's not all, in the 1950's, Mr. Wheeler became the director of the airport. Back then, it was called Parks Metropolitan Airport. So, it seems perfectly natural that the former director of the airport would return to take a ride in a 1929 Ford Tri-Motor airliner from the co-pilot's seat on Thursday, September 22. The fact that the opportunity came days before his 100th birthday made it even better.
Last Thursday, Mr. Wheeler was on the first flight that took members of the media and other passengers up into the air. He smiled, waved and gave several thumbs up from the cockpit with pilot Rand Siegfried before taking off and then did the same after returning 15 minutes later. Even the rain could not dampen his excitement on this special occasion.
The Experimental Aircraft Association (EAA) brought the fully restored 1929 Ford Tri-Motor airliner to St. Louis Downtown Airport from September 22 to September 25 to give aviation enthusiasts a chance to see and ride in a piece of history. The plane and EAA team left on Monday headed to Kentucky— the next stop on the EAA fall tour.
Metro owns and operates St. Louis Downtown Airport and the surrounding industrial business park.
Return to Blog