October 10, 2014
Flashback Friday time!
In honor of the Cardinals' return to the NLCS this weekend, we look back at a scene from 1945 outside of Sportsman's Park (Busch Stadium I) as throngs of fans stream to the line of #70 Grand streetcars after a summer ballgame.
Have a great weekend and Go Cards — beat those Giants!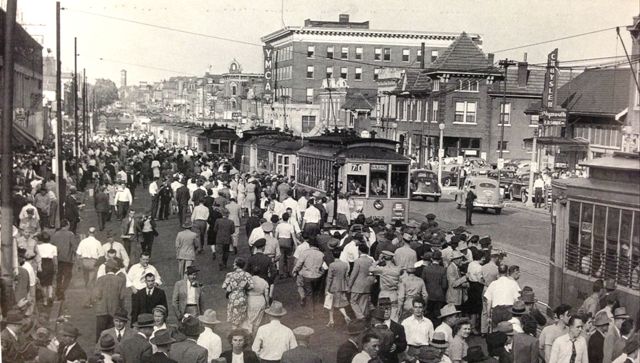 Return to Blog
Categories:
Flashback