November 25, 2019
2019 MetroScapes Draws Record Number of Entries from Local Artists
Return to Blog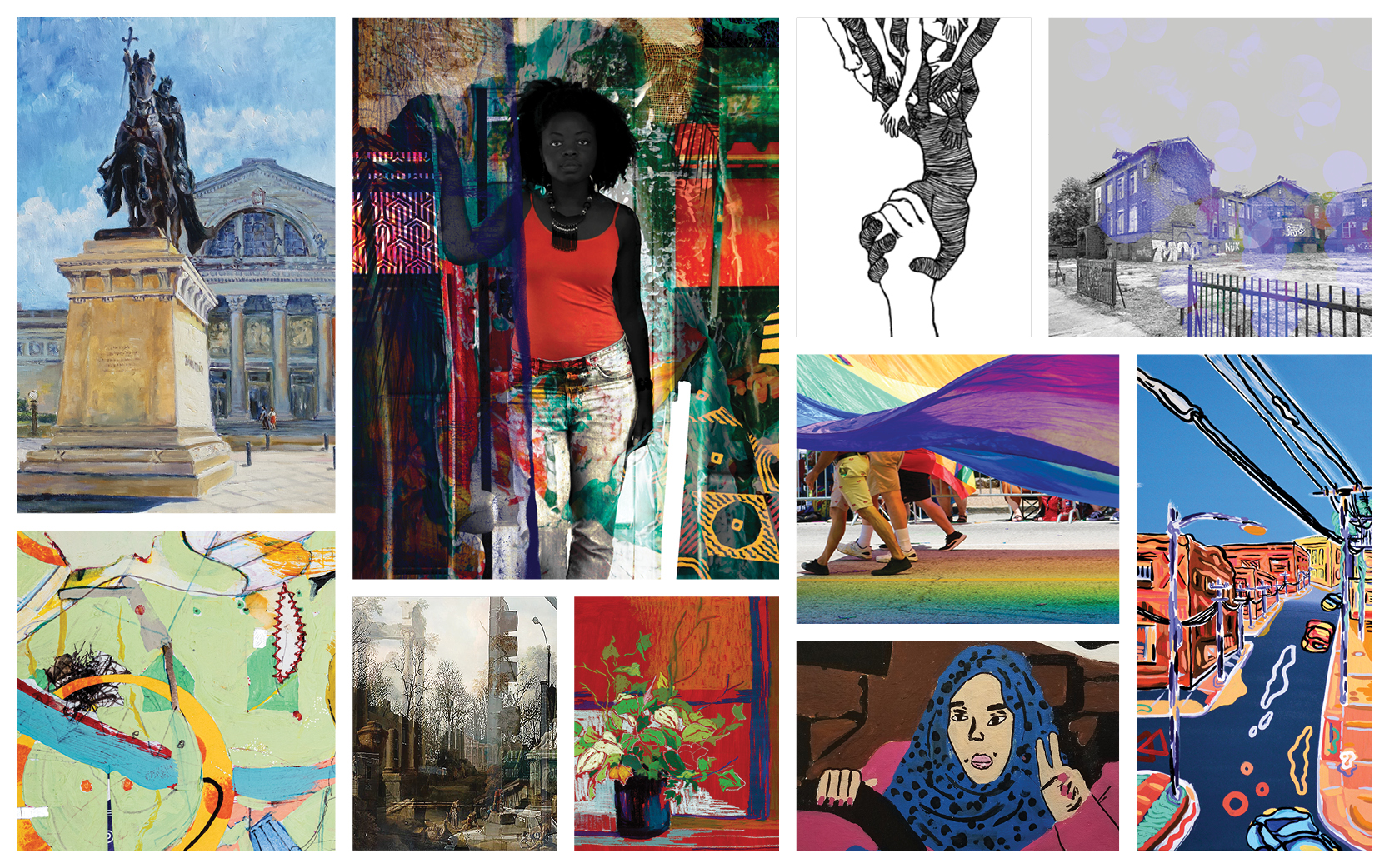 The winning artists selected for the 2019 MetroScapes program include amateurs and professionals from across the St. Louis region ranging in age from 12 to 72, highlighting that people of all ages have the ability to create art that inspires. Their work was selected from 471 submissions, a record for the art program.
The public was invited to meet the 10 artists and see their winning artwork at a special exhibition and reception on November 14. The event drew the artists, their friends and families and other at lovers who got to preview the art that will be installed at up to 100 MetroBus shelters across the area.
Tim Boyle, chairman of the Arts in Transit, Inc. Board of Directors, said the winning artworks will be viewed thousands of times by thousands of people using the Metro Transit system or who travel past the bus stops. He said their work is a win for the community too.
"We're all winners, because we all get to revel in your creativity," Boyle said.
That creativity took many shapes and forms this year, with mediums ranging from photographs, digital and mixed media to oil pastels, acrylic painting and ink on paper. The inspiration for each piece was just as varied.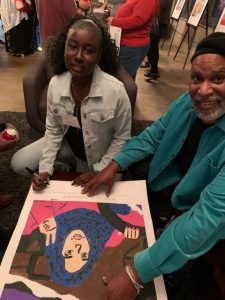 For Diawly, a 6th grader at Barack Obama Elementary in Pine Lawn, Mo., that inspiration came from Manal Ali-Sharif, the women's rights activist from Saudi Arabia who helped start a women's right-to-drive campaign in 2011. Diawly actually created the artwork when she was a 5th grade student at Jefferson Elementary School, and her colorful depiction of the activist behind the wheel was intended to motivate others the way that she herself was inspired by Ali-Sharif.
"My painting wasn't just about winning. I put kind and heart into it," said Diawly. "You should just go out and express yourself."
The ink on paper drawing titled (ECAEP EVAH SU TEL) depicts two linked hands of different shades reaching out from two clusters of multiple hands of varying shades. It represents peace on earth to Quinton Davis, the artist who created it and creatively named it "let us have peace" spelled backwards. The 17-year old high school senior from Belleville, Ill., said his original inspiration stemmed from the fact that there is so much unrest in the country, racial and otherwise.
"What I saw is that there is such a need for peace in our world," Davis said. "The image represents people from all backgrounds, races and stretches of life reaching out to each other. I want people who see it to be able to think of a future where people would have a kind of Utopia, where people have gotten past a lot of the things that keep us from coming together and loving each other."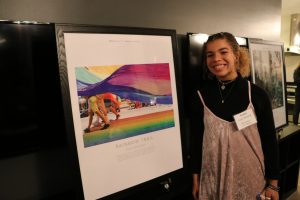 Rainbow Trail is a colorful photograph captured by Taylor McIntosh of St. Peters, Mo., during the Pride STL parade this summer. It shows the legs of a group of people walking during the parade as the shadow of a falling rainbow flag hits the ground behind them, creating the illusion that the people are leaving a rainbow trail. She says she expected most people would be focused on capturing the image of the flag falling, so she was shooting for something different.
"I like how the flag draping from the top of the image gives it movement, and the people walking creates movement too," McIntosh said.
For Jason Hoeing of Shrewsbury, Mo., the inspiration for his mixed media entry Lotus Folds came from his desire to repurpose pieces of approximately 20 other prior projects that he cut up and mixed with other elements, whether from one of his children's old paintings or a map from his mother's house or something else from one of his bins of scraps. The end result is a collage effect where the different elements create shadows, giving the piece depth. Having earned degrees in art and now working as a teacher, he notes that creating this type of work reflects his profession turning into a passion.
"My work before was too serious," said Hoeing. "I had kids and suddenly I wanted to play; I reconnected to the playful aspect."
The 2019 MetroScapes program is supported by funding from the Gateway Foundation. There was no fee for artists to submit up to three original entries for the MetroScapes competition, making it rather unique among art contests and helping to attract 471 submissions from 224 artists who all who live within a 50 mile radius of St. Louis. For more information about MetroScapes, and to view this year's winning works of art and artwork from previous MetroScapes, visit artsintransit.org.
Return to Blog