June 26, 2020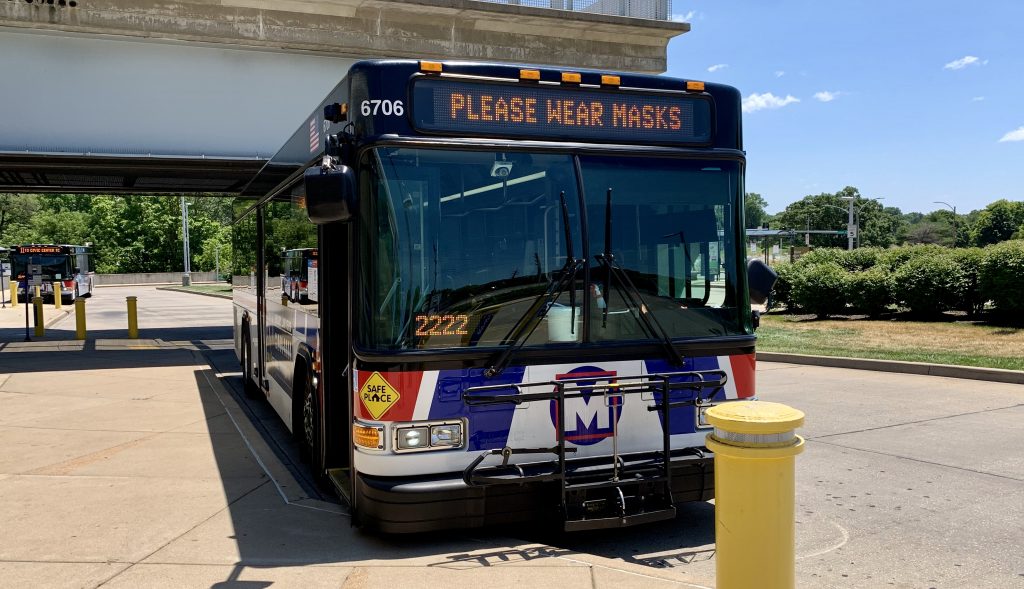 On Monday, June 29, Metro Transit will resume service on four Missouri MetroBus routes that were temporarily suspended earlier this year due to the COVID-19 pandemic: #2 Red | #13 Union | #47 Hanley | #58 Chesterfield Valley.
In order to restore service on these routes as quickly as possible, schedule information is not currently available for these routes on the MetroBus Schedules page or on Transit app. We are in the process of having the information uploaded to these systems, and they will be online and available the week of July 6.
Until then, please access the schedules for these four routes here:
In addition to resuming service on these routes, Metro is also increasing frequency during select morning hours on the #9 Oakville, #11 Chippewa, #91 Olive, #94 Page, #100 Hazelwood Connector; and during select afternoon hours on the #31 Chouteau and #94 Page to better serve customers.
Metro Transit is able to make these improvements to MetroBus service as more transit operators and workforce resources have become available in recent weeks. We hope to be able to resume service on other temporarily suspended MetroBus routes later this summer.
---
For more information or assistance, please contact Metro Transit Information. 
314.207.9786 (TEXT) |​​​​  314.231.2345 (PHONE)
7 a.m. – 6 p.m. | Monday through Friday
Return to Blog
Categories:
COVID-19
,
Rider Alert
,
System Changes