March 7, 2016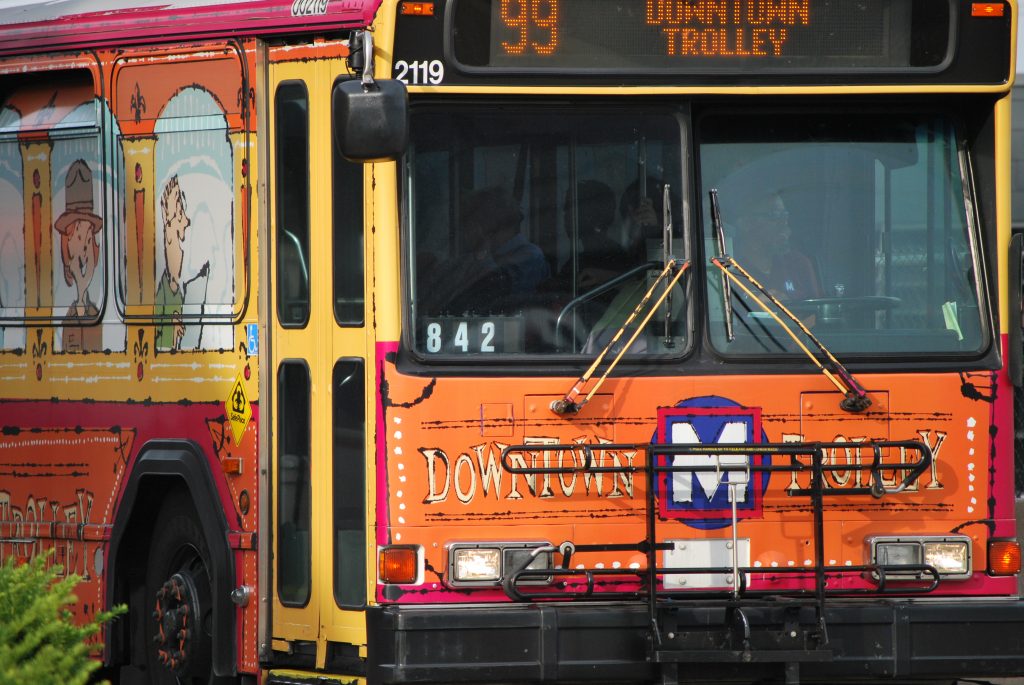 The #99 Downtown Trolley bus route will serve more businesses and attractions come March 14, the same day many MetroBus changes will go into effect.
The #99 Downtown Trolley will extend to serve Market Street up to Compton Avenue and Spruce Street during the day on weekdays. The new extended route will serve new destinations such as St. Louis Union Station, Harris-Stowe University and the corporate headquarters of Wells Fargo Advisors and Sigma-Aldrich.
The new route will replace MetroBus service that was previously provided by the #4 Natural Bridge and a downtown express routes.
This change to the #99 Downtown Trolley coincides with the March 14 Quarterly Service Change that will impact the operations of almost 50 MetroBus routes in the St. Louis metropolitan region, including the introduction of nine new MetroBus routes and discontinuation of service on eight MetroBus routes. MetroLink will not be impacted by the quarterly service change.
March 14 will also be the first day of service for the North County Transit Center. This new transit center, located at 3140 Pershall Road between West Florissant Avenue and New Halls Ferry Road, will offer passengers an even better transit experience with new amenities and features, including: public restrooms, indoor waiting area, security, digital arrival time display boards, a new Park-Ride lot and a cafe (slated to open sometime this summer).
Visit metrostlouis.org for more information about the March 14 service change. If you have any questions, email [email protected] or contact Metro Transit Information at 314-231-2345 or 618-271-2345, Monday-Friday, from 7:30 a.m. to 4:30 p.m.
Return to Blog