July 6, 2011
A Show All Their Own: St. Louis Downtown Airport Hosts Air Show for Children & Adults with Special Needs
Return to Blog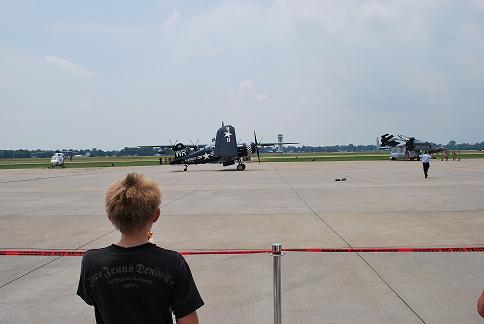 Many St. Louisans and visitors enjoyed the air show at Fair St. Louis at the Arch, but over the weekend, the St. Louis Downtown Airport hosted to its own air show. On Sunday, July 3 from noon to 2 p.m., the pilots of the Fair St. Louis air show gave a performance for a very special audience. This air show for special needs children and adults had not taken place at the airport for more than a decade.  After the pilots wrapped up their incredible aerial maneuvers for fairgoers at the St. Louis Riverfront on Sunday, they thrilled these special fans by performing an air show at St. Louis Downtown Airport. Visitors then got to meet the pilots, get their autographs and after the rain showers stopped, they were able to look at some of the planes up close.
The air show at St. Louis Downtown Airport was designed for children and adults with physical and mental disabilities as well those having vision and hearing challenges and other special needs. Since this event was 100 percent accessible, it removed many of the challenges faced by families of special needs individuals wanted to attend the air shows at Fair Saint Louis but were discouraged by the parking situation, huge crowds, heavy walking and lack of accessibility to some parts of the fair. Fair Saint Louis provided chairs, sodas, and water for the special air show fans and Jet Aviation provided tents for shade.
Thanks to the volunteers, pilots and airport staff for making this special air show a memorable event for local families.
Return to Blog