Are You Ready for Monday, Aug. 30, Service Restoration?
Return to Blog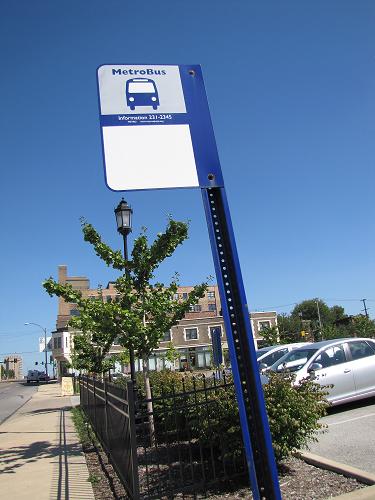 Monday starts the second phase of service restoration and, as we have mentioned on Nextstop over the last few months, big changes are coming.  More than 50 bus routes will be changing, including new routes, different commutes, time connections, etc.  Any change in routine is an adjustment, and many transit riders will be taking new or altered trips on Monday in Missouri.  In addition, many new operators will be on the road with new, or less familiar, routes.  Service change is always a time for adjustment, but here are some of our suggestions for helping with the transition:
1.  Download Google Maps to your smartphone, if you haven't already, and test out your typical trip. If you haven't downloaded the Google Maps app for your smartphone, now is a great time to try it out.  You can use the layered feature to test out different routes and nearby stops, and to experiment with varying times.  And if you don't know the address where you are, the GPS feature on Google Maps can plan your trip from your location.
Type m.google.com/maps in your phone's browser, or send the app to your phone. You can also use Google Maps from your desktop or laptop computer, and TripFinder is still available from our website.
2.  Download and print route maps and schedule information. All of the service changes, plus the overall service change brochure, is on the service change page.  Also, you can pick up schedules at Metro Headquarters.
3.  Give yourself extra time. With so many changes for both bus operators and passengers, schedules may take time to normalize.  Please give yourself extra time to get to the bus stop early, and expect possible delays.
What to do if you get lost or miss a connection?
Even with careful planning, there is always a chance you could get lost or miss a connection and need to figure out what to do next.  Here are some options to help you find your way.
1. Customer service. The Metro Customer Service line will be open as usual from 7:30 a.m. to 4:30 p.m.
Missouri: 314-231-2345
TTY: 314-982-1555
2.  Email transit information questions to transitinfo@metrostlouis.org.
3.  Via Twitter use "@STLMetro" with your question. We will be available with a Google Maps app and transit information to help Twitter users.
4.  Locate a Transit Service Manager throughout the system. TSMs and other available personnel will be out Monday to help customers.  TSMs wear yellow Metro polo shirts, and Metro ambassadors have white Metro polo shirts.
Also, please help one another.  If you find someone on your bus who is confused or needs some help, please consider reaching out and lending a hand.  You may just make someone's day.
And as always, you can leave a comment for one of the blog team members to help you out.  Thanks so much for all of your feedback and discussion.
Return to Blog
Categories:
System Changes
,
Transit Benefits