April 19, 2016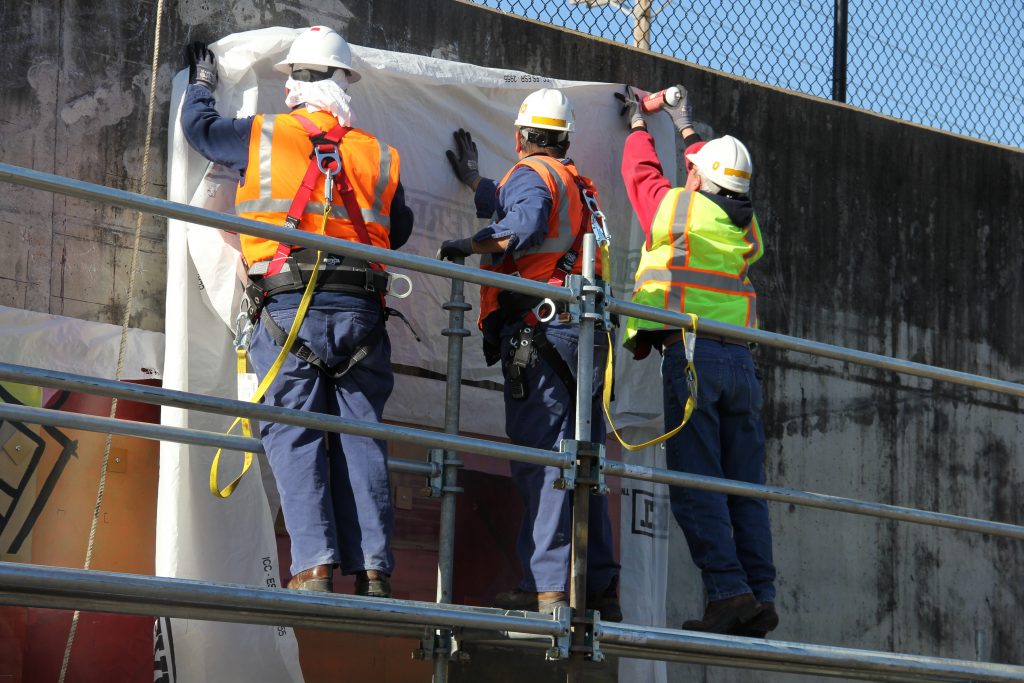 If you catch MetroLink at the Forest-Park DeBaliviere MetroLink Station, you may have noticed something colorful going up on the eastbound wall across from the platform — a new Metro Arts In Transit piece.
The new mural by artists Con Christeson and Catharine Magel is about 36 feet in length and 12 feet in height, and features a colorful backdrop with several three-dimensional components. The artists asked for feedback from residents of the neighborhoods near the Forest Park-DeBaliviere Station and worked with students from Crossroads College Preparatory School to gather insights and incorporated all of the input they received into the design process.
"This mural by Con Christeson and Catharine Magel is truly a reflection of the Forest Park community and showcases the dynamic and powerful movement public transportation has in this neighborhood and throughout the St. Louis region," said David Allen, Director of Metro Arts in Transit.
Installation of the mural is expected to be completed by the end of the month. The art piece will be officially dedicated sometime in May.
Magel and Christeson both live in St. Louis and have studios in St. Louis. Magel is best known for her work with large-scale murals and mosaic sculptures, including the tree sculpture at the UMSL-South MetroLink Station. Christeson has collaborated on several projects for Metro Arts in Transit, creating artworks for the agency's North Broadway and Gravois-Hampton Transit Centers.
---
Video: Christeson and Magel explain how community input helped shape the final mural design.
---
Return to Blog