May 26, 2011
Artwork "blue train" Completes Streetscape at the New Vandeventer Bridge
Return to Blog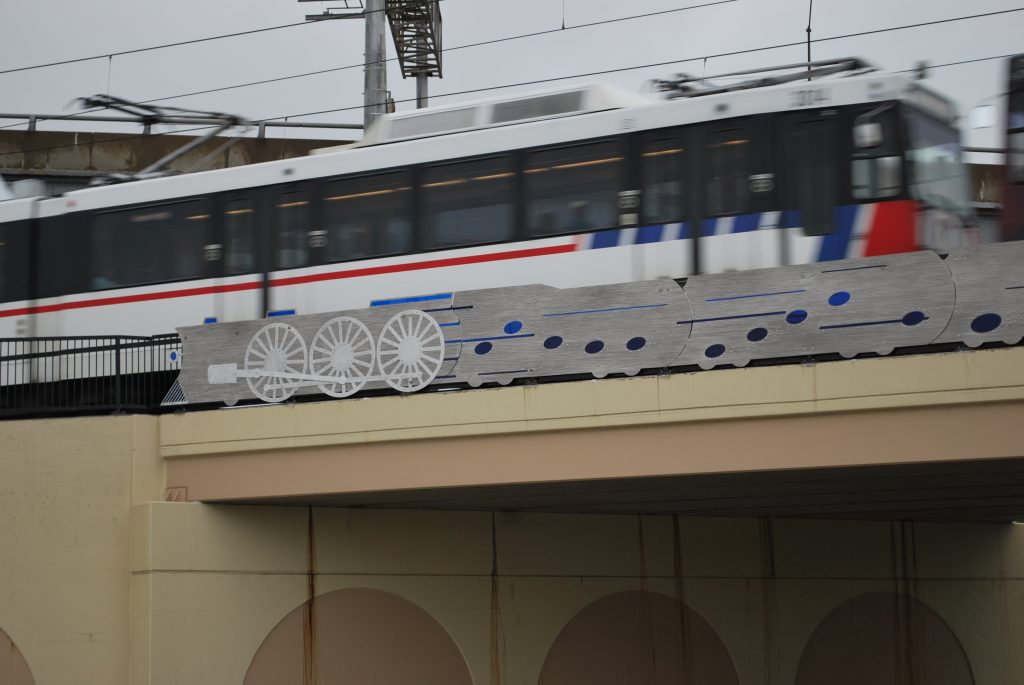 If you drive north on Vandeventer Avenue near Interstate 64, you will now see a train carefully placed on the south-facing railing of Vandeventer Bridge. But it's not carrying passengers; it's carrying the first few notes of one of the most iconic songs about St. Louis, "St. Louis Blues" by W.C. Handy.  It's the newest member of the Arts in Transit pieces, "blue train" by artist Clark Wiegman.
In late 2009, Vandeventer Bridge was falling down. Ok, maybe coming down is a more accurate description. The 80-year-old bridge that held MetroLink tracks over Vandeventer Avenue in St. Louis City was in disrepair, and in December 2009 the bridge was demolished, rebuilt, and reopened in just six days. Streetscape improvements were also completed at Vandeventer Avenue including new pavement and new retaining walls. Now the final element of the improvements to Vandeventer Avenue has been installed.
Wiegman says the public art piece, "blue train", was inspired by the Frisco, the railroad line that ran from St. Louis to the south central U.S from the late 1800s until 1980. The piece features a brush aluminum silhouette of a train traveling south, with the notes of "St. Louis Blues" along the train "cars" in blue-tinted acrylic. As the light of the day changes, or a train passes through after dark, the notes and silhouette change the way they look.  According to Wiegman, he is very fond of St. Louis. "My parents lived in St. Louis for 12 years. I've always loved it here."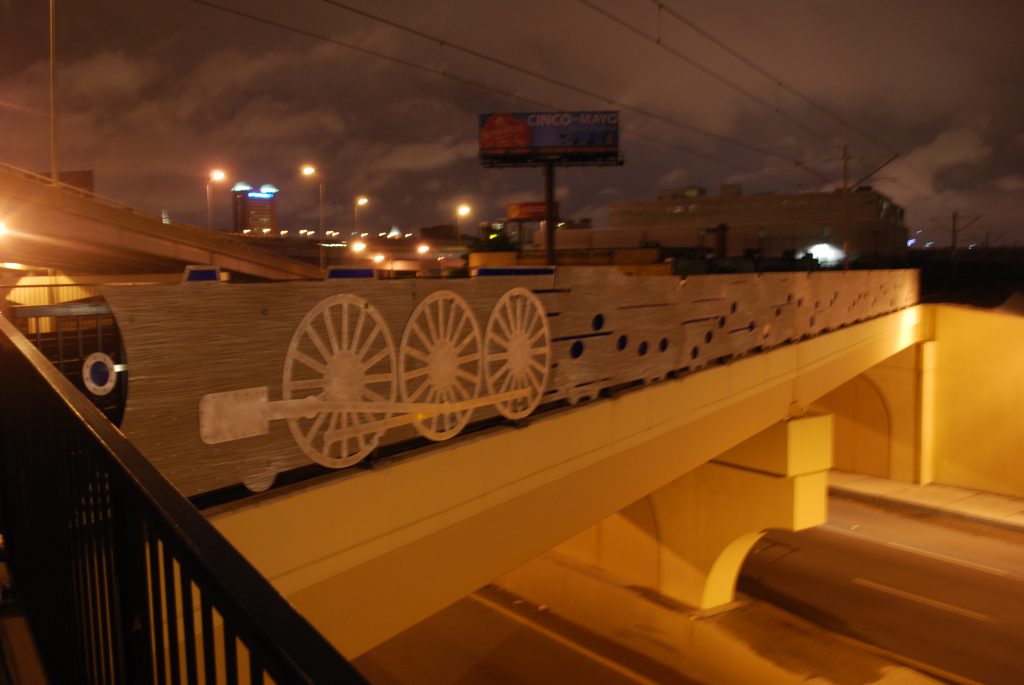 Over the past 25 years, Wiegman has created nearly 50 public artworks for public parks, transit centers, libraries, schools, roadways, courtyards and landfills in the United States, Europe and East Asia. Currently, he makes his home in Seattle.
Return to Blog
Categories:
Arts in Transit