June 4, 2015
Ask Metro: What steps will it take to expand MetroLink?
Return to Blog
St. Louis County Executive Steve Stenger announced last week he is authorizing $1 million for a MetroLink expansion feasibility study. As you might expect, the topic came up yesterday during our monthly Post-Dispatch Live Chat.    
Q: What steps will it take to expand MetroLink in the St. Louis region?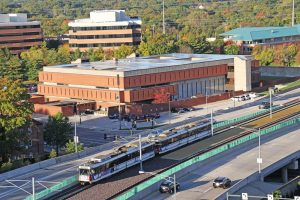 First, Bi-State Development Agency does not decide where or when MetroLink expansion will take place. As the regional planning authority, the East-West Gateway Council of Governments makes the final decisions about the future expansion of MetroLink.
Prior to that, we must consider the feasibility for any project. Ultimately, we're exploring whether the benefits of any given project justify the costs, and if so, do we have (or are we likely to gain) the resources necessary to support the project.
With light rail, the cost to construct new service is significant (upwards of $60 million to $80 million per mile). In order to consider any type of expansion, any project the region proposes must compete for scarce federal transit project construction funds (which typically could support up to 50 percent of construction costs). These funds are very competitive, and the federal process considers factors such as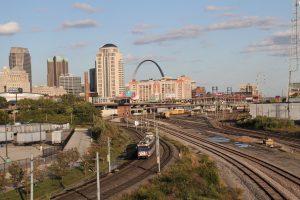 a project's ridership and development potential; cost-benefit analysis; social justice; environmental impacts, etc. Beyond construction costs (and the region and/or state would have to bear at least 50 percent of construction costs), we must also consider the ongoing cost of operating service. This must be borne 100 percent at the local/state level (federal funds are not available to operate transit service). This is a tremendous list of requirements, but the benefits of light rail in our community and others are evident.
Light rail makes the most sense in corridors that are relatively dense and have high concentrations of population and jobs and other activity centers such as universities, hospitals, etc. With "fixed guideway transit," like light rail, cost is heavily dependent on distance. You have to purchase right-of-way, lay track, install utilities, track switches, signals, etc. The greater the distance, the greater the cost.
It's worth mentioning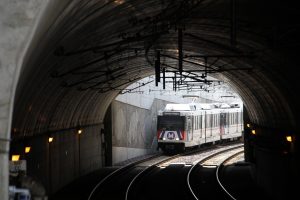 that even if light rail is not deemed to be an effective or viable option for any given corridor, another type of transit may be. The St. Louis region is comprised of many different communities and corridors, and therefore a one-size-fits-all approach to transit doesn't work for us, nor does it work well elsewhere. The MetroBus system, for example, carries almost twice the daily passengers as MetroLink. The flexibility and lower capital cost of bus service are appealing.
Metro has also explored the feasibility of a type of transit service called bus rapid transit (BRT). This type of service offers high-frequency travel on dedicated routes and serves a limited number of stations. This might be a good option for corridors where light rail isn't immediately feasible.
These are among the options our partners must consider, because the final decision on when/where/how the region invests in MetroLink expansion, BRT or other public transit options will ultimately be made by the East-West Gateway Council of Governments.
We welcome feedback and participation in the transit planning process. If and when a specific study begins, there will be a significant public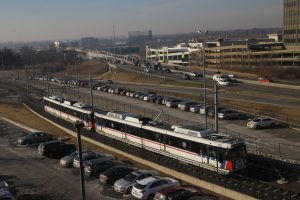 involvement and information component, so stay tuned.
"Ask Metro" highlights questions asked in past St. Louis Post-Dispatch live chats, on social media, on our blog or via email. Have a question for us? Email it to [email protected] and your question may be included in a future blog post.
Return to Blog