September 1, 2016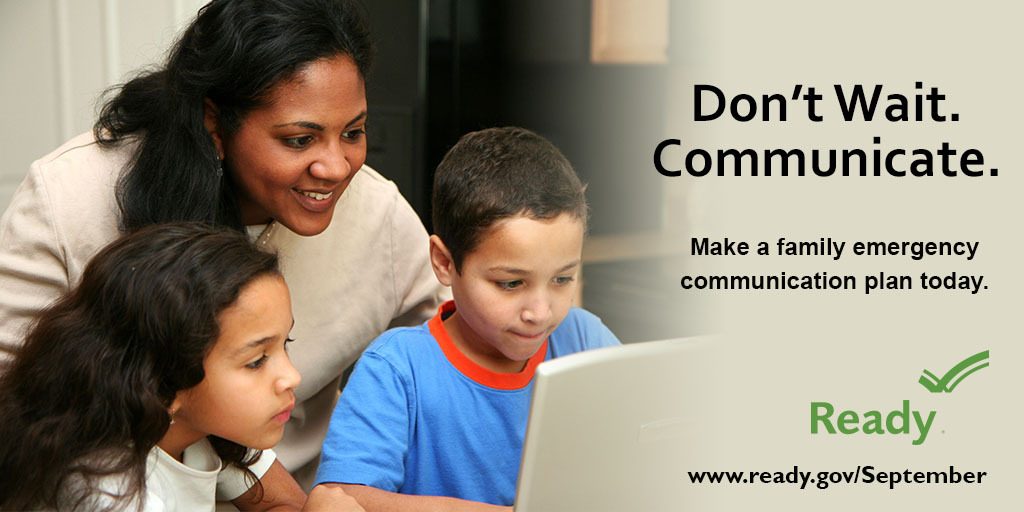 Emergencies can happen anywhere – at home, at work, at school, or while you're on the move. And chances are, they won't show up at a time that's most convenient for you. That's why it's important to be prepared. Don't wait. Communicate. Make Your Emergency Plan Today.
That's the message Ready, a national campaign behind Emergency Preparedness Month, will be sharing this September to continue emphasizing the importance of preparedness for everyone, children, older adults, people with disabilities and others with access or functional needs.
Ready has tools and resources to help you prepare for the types of emergencies that could affect you and your family where you live, work, and visit. Metro will also help get the word out on Twitter and Facebook by focusing on different types of emergencies and the resources you can use to prepare for them each week this September.
National Emergency Preparedness Month culminates on September 30 with a national day of action, National PrepareAthon! Day, a grassroots campaign for action to increase community preparedness and resilience.
Make a plan. Be informed. Be ready. For more details, check out our local agencies, including AllReadySTL and the American Red Cross.
Return to Blog