May 26, 2015
Bi-State Development Agency Praised for Internal Audit Practices
Return to Blog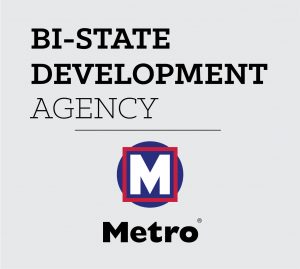 Bi-State Development Agency's Internal Audit Department has received the highest achievable rating from an independent assessment of its practices and activity.
The external review was conducted in March 2015 by Crowe Horwath LLP, and it evaluated Internal Audit's compliance with the international standards and code of ethics of the Institute of Internal Auditors (IIA). In addition, the review noted several innovations implemented by the department that have contributed to its conformity to these standards and codes.
"I am very pleased to report that our policies, our procedures and our auditors, led by Internal Audit Director Jim Cali, are upholding the very highest standards of the industry," said John Nations, President and CEO of Bi-State Development Agency. "Independent, third-party audits are invaluable toward maintaining the public trust and assuring our stakeholders that we are taking all of the necessary steps to protect their investment."
IIA's international standards are divided into two major categories: attribute standards and performance standards. The Internal Audit Department received the highest rating for both categories, as well as for conforming to the IIA code of ethics.
In addition, the independent review highlighted several innovative practices that have produced a positive impact on the function of the Internal Audit Department, including:
Strong support and leadership from executive management and the Board of Commissioners
Department personnel that are certified public accountants with significant experience in the public sector, public transit and internal audit
A clearly defined internal audit charter
Regular monitoring and reporting of internal and external audits, regulatory agency findings, and management action plans
A strong relationship with local colleges and universities to provide college students with internship opportunities
A faculty internship program with Southeast Missouri State University to provide accounting professors the opportunity to take real-world audit experience into the classroom
Co-sourcing for specialty internal audit work
An established survey process to gather audit client feedback
Return to Blog
Categories:
Metro Lifestyle