January 28, 2011
Bi-State Development Agency to Establish the TransRiver Authority to Manage Arch Riverfront Design and Construction
Return to Blog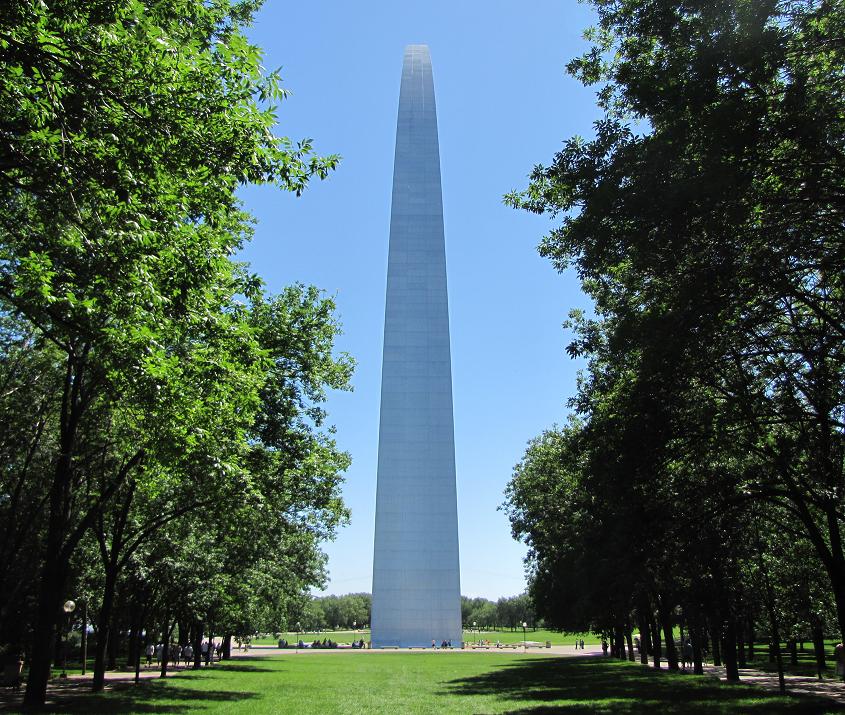 The commitment to improve the Arch grounds at Jefferson Memorial National Park took a step forward today as the Bi-State Development Agency(BSDA) Board of Commissioners voted to create the TransRiver Authority, a nonprofit corporation that will, as an arm of the Agency, partner with the National Park Service (NPS) and CityArchRiver 2015 Foundation to manage the design and construction of the selected design in both Missouri and Illinois.  The Agency will consider the issuance of bonds to finance certain elements of the design plan when funding becomes available.
Why BSDA?  The Agency was originally created to serve the St. Louis region, on both sides of the Mississippi, as an organization with broad powers to plan, coordinate and implement development projects which state and local governments find difficult or impossible.  Its mission: to help drive regional development through the funding, ownership and operation of projects affecting the economy of the whole region.  The Agency would have a unique, area-wide outlook not tied to any one municipality, county, or state.  BSDA has been involved in other projects affecting the region: ports, bridges, airports and transportation.  The Agency continues to be involved in a number of regional enterprises like the ownership and operation of the St. Louis Downtown Airport and its long-term partnerships with the National Park Service at the Gateway Arch Riverfront.
The Arch grounds redesign is an ambitious project with many stakeholders.  Governed by a five person board, the Authority will, together with NPS and CityArchRiver 2015 Foundation, coordinate the actions of all the partners, including City of St. Louis, Metro East Parks and Recreation District, Great Rivers Greenway, MoDOT, IDOT and others.
The creation of the TransRiver Authority as an arm of the Agency assures that agreements regarding the financing and implementation of the design plan will have regional oversight; for example, creating design and construction standards and improved connections and acquiring property.  It will also encourage the use of multiple funding sources from both sides of the river.
The operations of the TransRiver Authority will be funded from contributions, user fees, program expenses, and other sources.  The Agency will not be responsible for expenses for the TransRiver Authority.
In the next four years, the St. Louis region must work together quickly and efficiently to reach near completion of the CityArchRiver competition design by the October 28, 2015 deadline.  As an Agency devoted to regional economic development, BSDA has answered the call to do our part to help complete the grand vision for the Arch grounds and surrounding riverfront, and preserve our Gateway to the West legacy for future generations.
Return to Blog