September 24, 2014
Bi-State Development Agency to Lead New Regional Freight Partnership
Return to Blog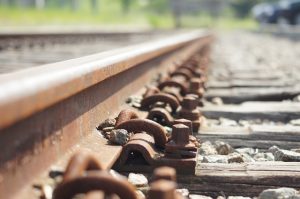 East-West Gateway Council of Governments voted today to move forward with plans to have the Bi-State Development Agency (BSDA) lead a new regional freight partnership aimed at optimizing the region's freight transportation infrastructure.
The plan calls for the establishment of a regional freight district and associated authority called America's Gateway. The  authority is anticipated to increase national freight volume by 60 percent by 2040.
"With its interstate compact powers, regional development authority and strong leadership, the Bi-State Development Agency is the ideal organization to take this initiative forward," said Ed Hillhouse, Executive Director of the East-West Gateway Council of Governments.
The 2013 St. Louis Regional Freight Study, commissioned by East-West Gateway, determined existing capabilities, gaps, and potential for growth in this sector of the region's economy.
"We have been a part of the regional team working diligently on this initiative over the past months and are pleased to have been selected to lead the newly established partnership," said John Nations, President and CEO of the Bi-State Development Agency.  "This initiative is all about helping the Greater St. Louis region renew its 'Gateway' status, and we are eager to get to work on moving forward. America's Gateway is in keeping with our vision to promote economic development for the region."
The plan calls for a public-private partnership to be established within the Bi-State Development Agency as a new operating enterprise. An executive advisory board representing regional stakeholders will be responsible for bringing action items to the Bi-State Development Agency Board, and will also serve as the Regional Freight Advisory Committee.
Initial organizational steps include the hiring of an executive director to begin to implement the mission. 
"The low cost of living, strategic position along the Mississippi River, low highway congestion, considerable space for land development and a reasonable business tax environment all make St. Louis attractive as a manufacturing and distribution center,"  Nations said. "Enhancing the capacity and capabilities of our regional freight system will support the growth of this sector of our economy and we look forward to working with the various partners involved to drive that growth."
The new enterprise will involve participation from both Missouri and Illinois; from organizations both public and private, with an increasingly higher amount of private participation as it goes forward.
Return to Blog