September 30, 2011
Bus Stop Evaluation Program: #110 Affton and #44 Hazelwood
Return to Blog
This Friday brings us beautiful weather and falling leaves, and another round of MetroBus stops for evaluation. Please note: none of the routes listed are being eliminated, but your feedback on specific stops is encouraged and greatly appreciated. Below is the new list of proposed MetroBus stops under consideration for removal for the following routes:
#110 Affton
#44 Hazelwood

These stops are being proposed for elimination as part of Metro's Bus Stop Evaluation Program to make the system more efficient and faster.
Please submit your comments for the #110 Affton and #44 Hazelwood by Monday, October 24, 2011.
Please submit your comments for the #13 and #47 by Monday, October 10, 2011.
NS – Nearside of the street-before you cross the street
FS – Farside of the street-after you cross the street
MB – Midblock after the street midway down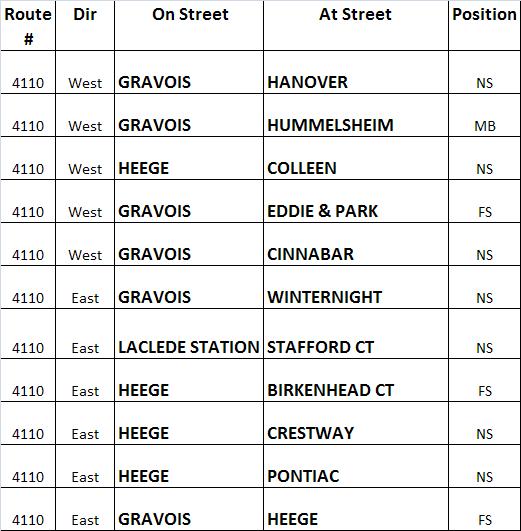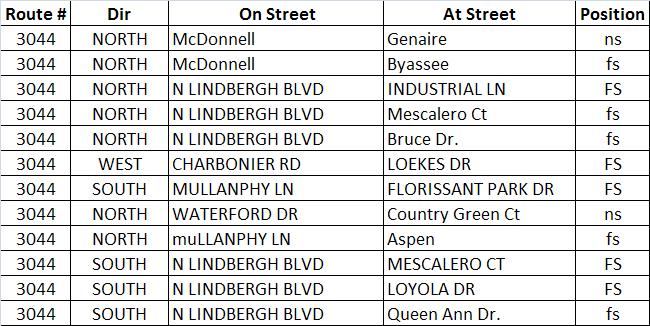 Return to Blog