August 5, 2011
Bus Stop Evaluation Program: Routes #11 Chippewa & #90 Hampton
Return to Blog
Below you will find the lists of the proposed MetroBus stops under consideration for elimination for:
#11 Chippewa

#90 Hampton

These stops are being proposed for elimination as part of Metro's Bus Stop Evaluation Program to make the system more efficient and faster.
Please submit your comments for the #11 and #90 by Monday, August 22, 2011.
NS – Nearside of the street-before you cross the street
FS – Farside of the street-after you cross the street
MB – Midblock after the street midway down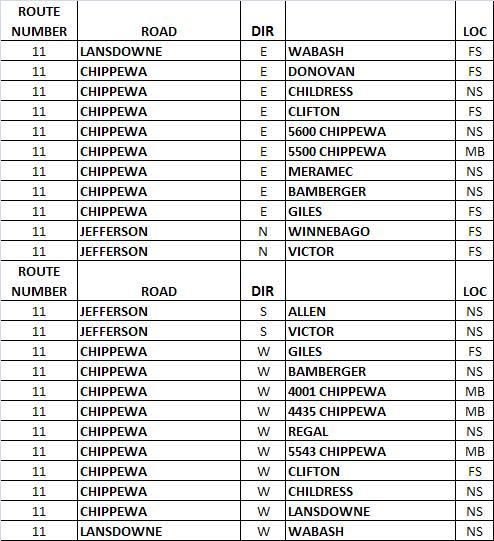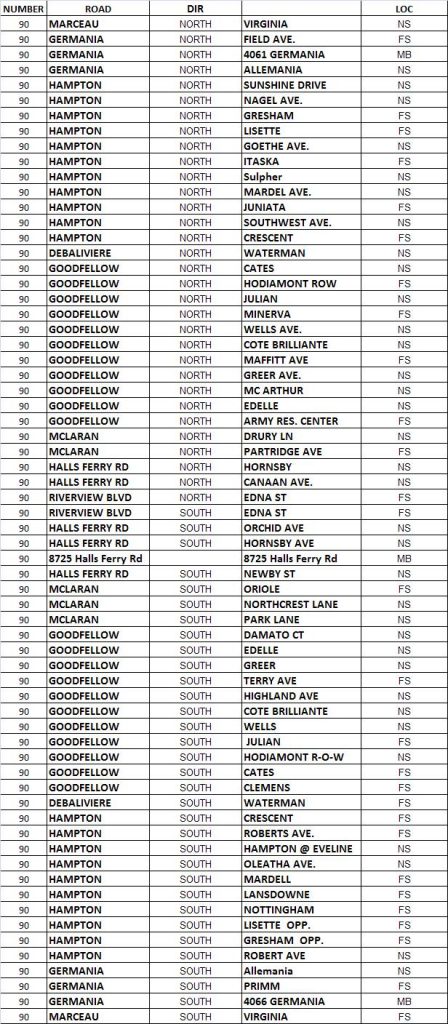 If you have any problems reading or accessing these lists, please email Courtney at clsloger AT metrostlouis.org to receive a copy.
Return to Blog