December 6, 2012
Celebrate the Holidays With Free Events at the Old Courthouse
Return to Blog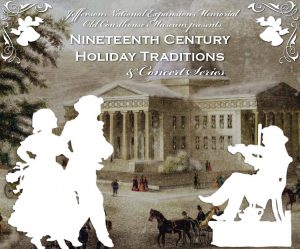 I don't know about you, but I am always looking for fun, free things to do! One great holiday treat this season is a free program from the National Park Service at the Old Courthouse.
All National Park Service holiday programs are FREE and open to the public. Every Wednesday in December the Historic Holiday Concert Series delights downtown with traditional holiday music in the rotunda of the Old Courthouse.
The #99 Downtown Trolley stops right outside the Old Courthouse. You can take MetroLink to the Convention Center Station or take MetroLink and MetroBus to the Civic Center Station and hop on the #99 Downtown Trolley there. Or if you work downtown, you can catch it at any of a number of downtown stops along the way. The $2 fare will let you ride the #99 Downtown Trolley all day.
On December 12,  you can enjoy music from the St. Peter School Choir and on December 19, you can listen to the St. Louis Irish Arts perform. How can you beat free lunchtime entertainment?! Bring your lunch and enjoy the midweek concert series. You know it sounds so much better than eating at your desk!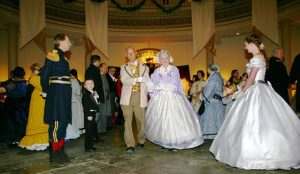 If you cannot make it downtown for the weekday holiday celebrations, don't worry. There are lots of great events going on during the weekends through January 5.
This Saturday, "Celebrate a 1772 St. Louis Holiday" with a performance by the Sperreng Middle School Fiddlers at noon. At 1 p.m. you can check out a concert by the "Peacocks," dancing with Deborah Hyland and 18th century holiday food demonstrations.
Interested in dance lessons? Well,  head to the Old Courthouse on December 22 at 9 a.m. for a dance workshop with Deborah Hyland. From noon to 4 p.m., you can also enjoy a concert by "Independent Silver Band," more dancing with Deborah Hyland and 19th century holiday food demonstrations.
On January 5, the final day of the series, from noon to 4 p.m., visitors will enjoy music by Dennis Stroughmatt et L'Esprit Creole, dance instruction with Deborah Hyland, and historic characters of St. Louis' past.
Grab the kids and head downtown for a historic, fun, did I mention FREE, holiday celebration!

Return to Blog