September 27, 2010
Charles Houska and Friends Put a New Face on Metro Art Bus
Return to Blog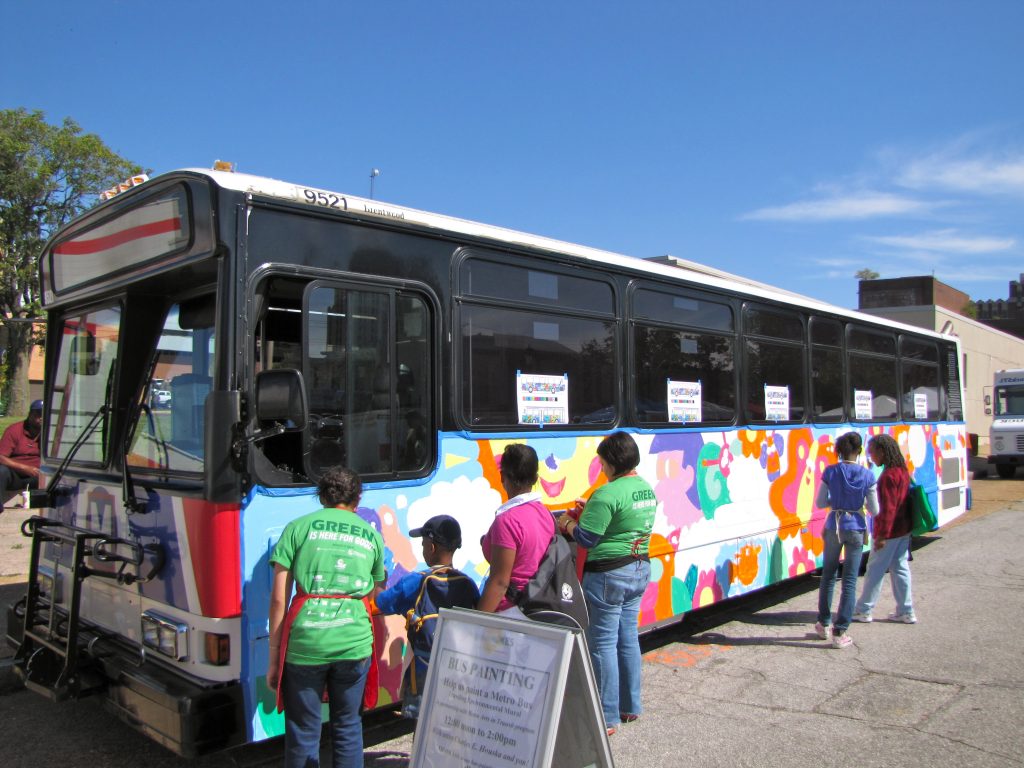 Artist Charles Houska wants you to have a good time with his art.
Originally from Springfield, Illinois, Houska's art is easily identifiable by his trademark whimsical characters and bold, vibrant colors.  As he explains on his website, "I paint for light-hearted, happy people of all ages," he says.  In fact, Houska has found that the people of St. Louis and the Midwest embrace his style of art.  "I thought about going to L.A.,  but found that people here really like what I do here."
Houska was at the Green Homes Festival on Saturday, Sept. 25 to help people paint his design on a MetroBus as part of the Art in Motion Arts in Transit program. Approximately five or six buses are painted each year.  Houska's bus was sponsored by the Earthways Center of the Missouri Botanical Gardens and has a green message of conservation and alternative energy.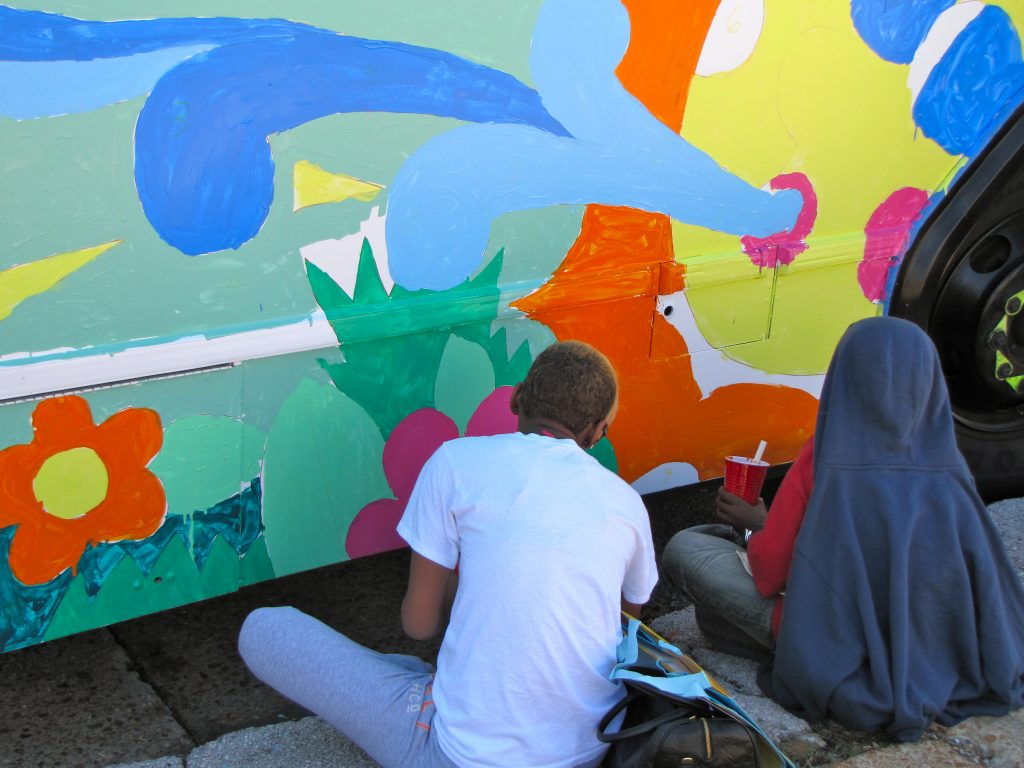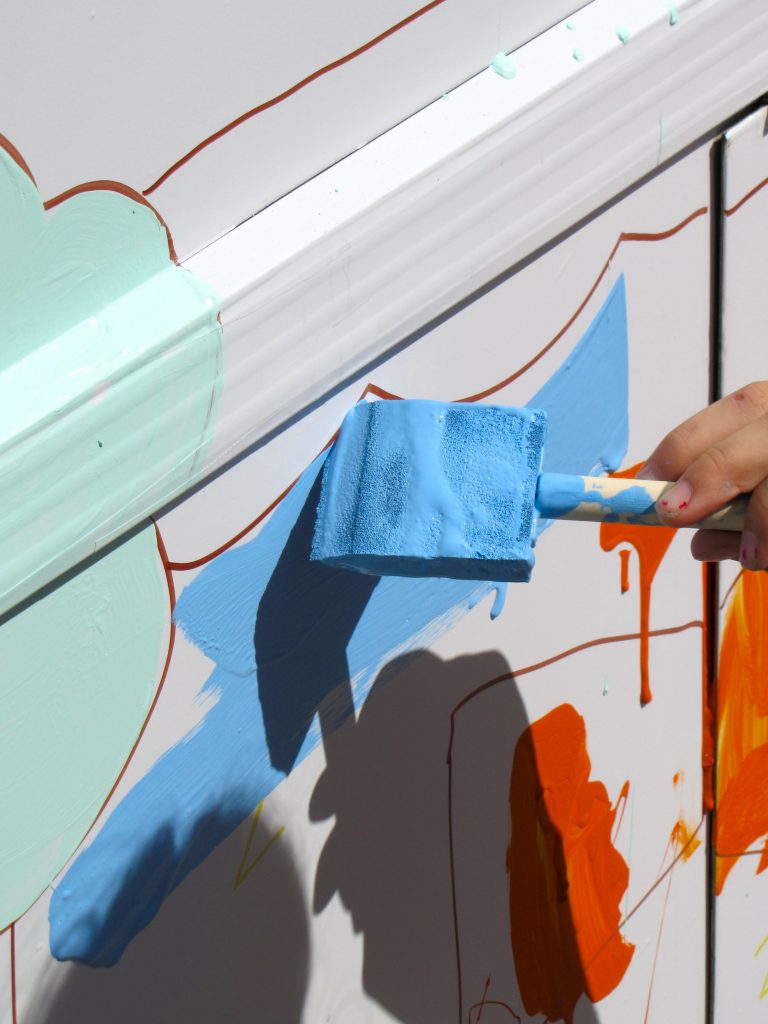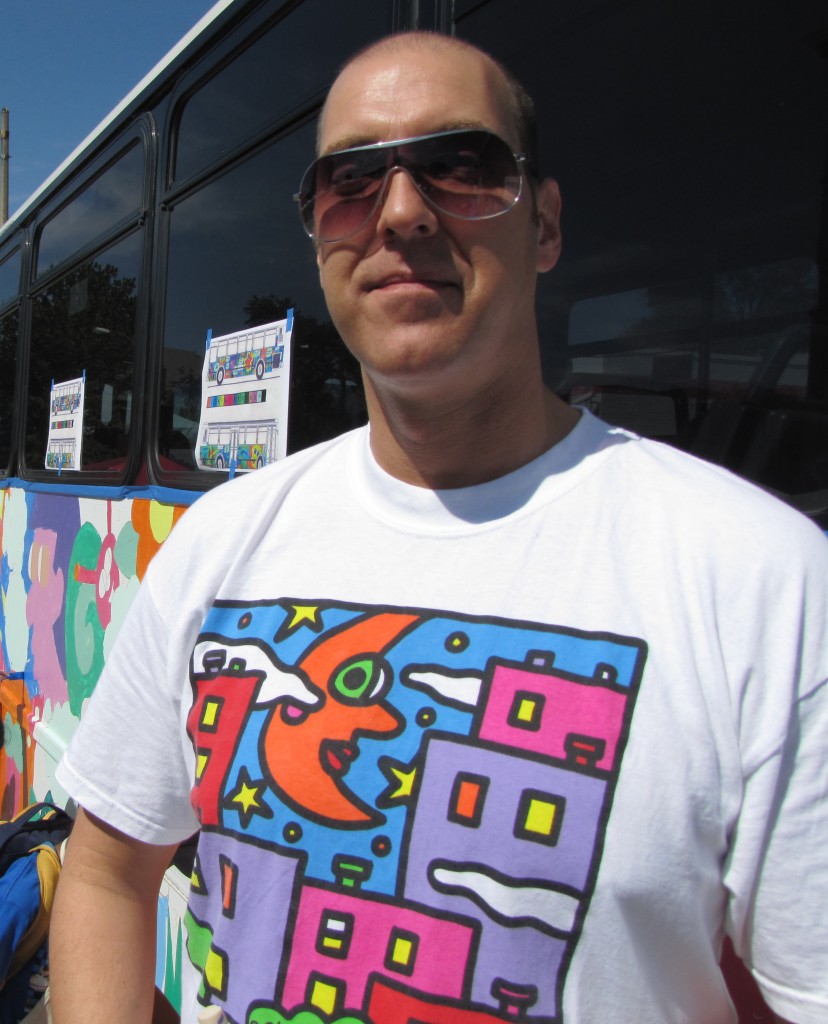 Artist Charles Houska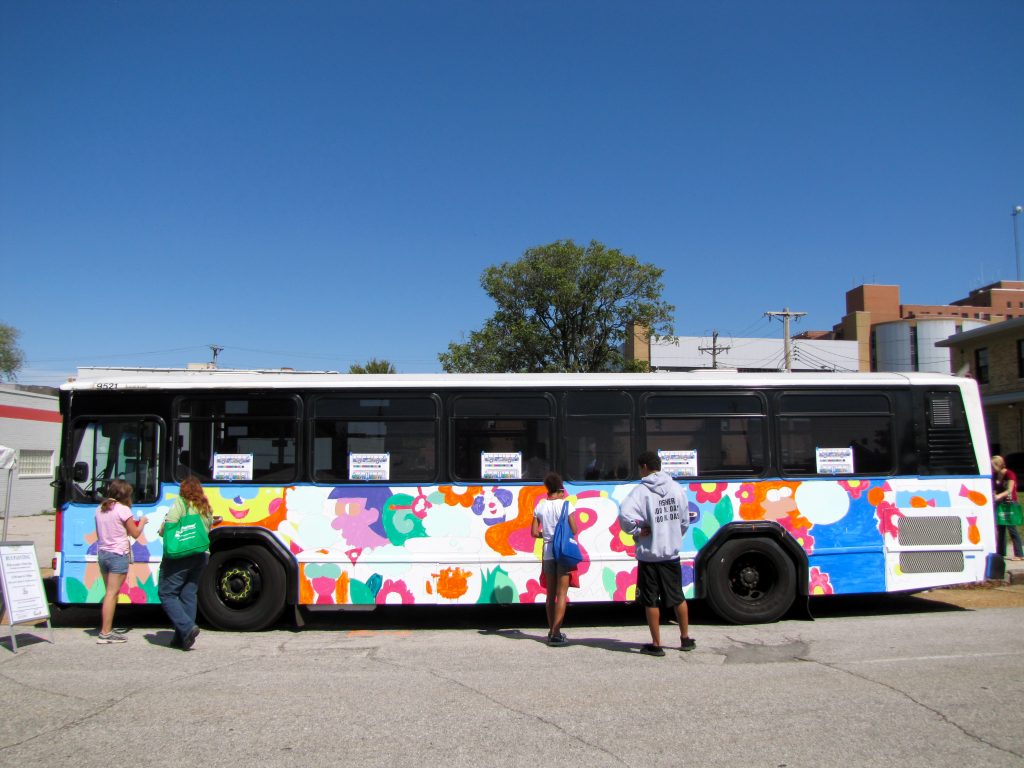 After the public painting event, the artist will go back and touch up the mural, which for Houska will include his signature black outlines.  If you see the new art bus rolling down the street, be sure to let us know!
Return to Blog
Categories:
Arts in Transit
,
Metro Lifestyle