April 2, 2013
Chat Live With Metro Transit Wednesday at Noon About Customer Amenities
Return to Blog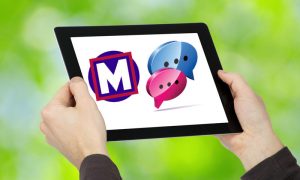 The first Wednesday of the month is upon us and you have special access to key Metro Transit officials as part of lunchtime Metro Transit Chat Live on stltoday.com.
As part of a partnership with the St. Louis Post-Dispatch, Ray Friem and Jessica Mefford-Miller answer your public transit questions from noon until 1 p.m. live online. Ray is our Chief Operating Officer of Transit Services and Jessica is our Chief of Planning and System Development.
This week's chat will discuss the following:
Over the past several years, Metro Transit has made improving our customers' transit experience a priority. The 2010 "Moving Transit Forward" long-range transit planning process included a discussion about providing more passenger amenities like bus stop benches and shelters, public restrooms, better signage and customer information and newer, more comfortable transit vehicles. The upcoming expansion of the Civic Center Transit Center and the new North County Transit Center will offer indoor, sheltered waiting areas with concessions and public restrooms.
MetroLink Stations that were part of the original alignment which opened in 1993 are receiving new signage.
Since 2009, Metro has added benches and improved ADA access to more than 200 bus stops, and has plans to do more. Plans for improved passenger information include providing real-time bus and rail arrival information via messaging boards at key stations, mobile and web applications, text messaging and interactive voice response service.
Public art remains a component of any major Metro expansion and enhancement project. Metro's latest bus purchases have all included low-floor vehicles, which are intended to make boarding MetroBus easier for all customers.
In fall 2013, Metro expects to introduce 60′ articulated buses on our busiest route, the #70 Grand, with plans to expand this vehicle type to other busy routes in the future. We would like to know what types of passenger amenities are most important to you, and where you would like to see those amenities installed in the future.
Click here to submit your questions ahead of time, or join in the chat at noon on Wednesday (April 3).
Return to Blog