August 24, 2010
Chesterfield Mayor John Nations Chosen As Metro's New President & CEO
Return to Blog
Metro's Board of Commissioners announced today the selection of John Nations as its new President and CEO.
Nations, a partner in the St. Louis office of Armstrong Teasdale and currently in his third term as mayor of Chesterfield, Missouri, will succeed Bob Baer in late October.  Baer has served as President and CEO since December 2007.  He originally agreed to a 90-day trial, but stayed almost three years through service cuts and job loss, two transit funding initiatives, the formation of the long-range transit plan and several service restorations.  Phew!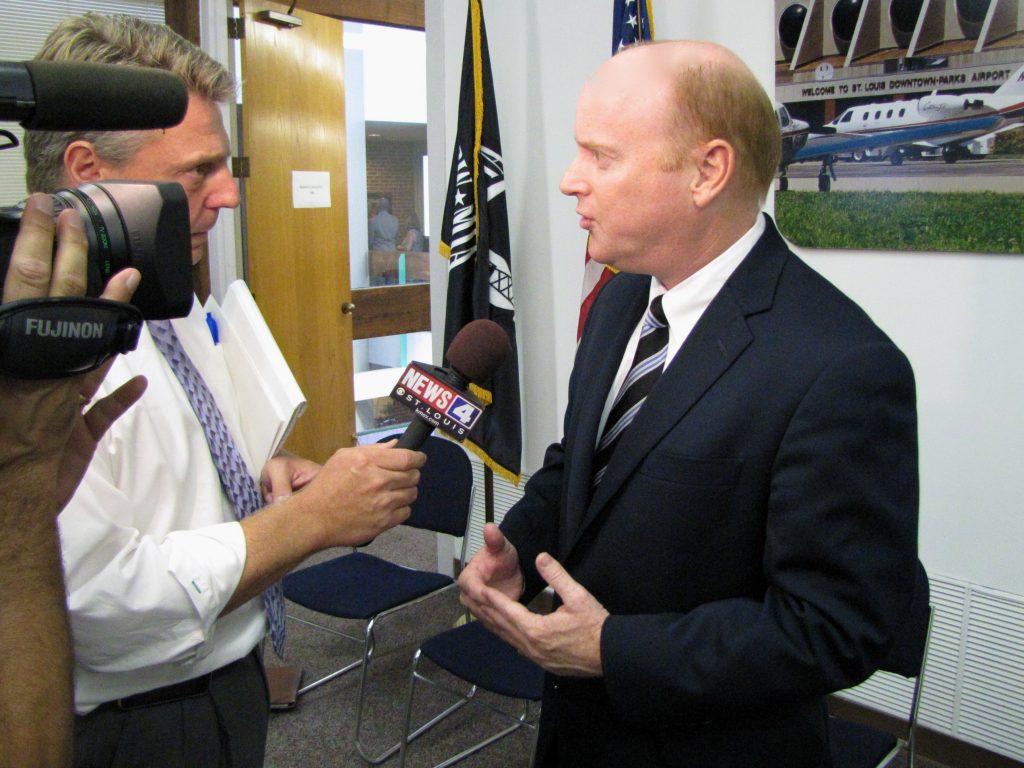 Nations will step down from his positions at Armstrong Teasdale and the City of Chesterfield prior to assuming his new role at Metro.  He remarked:
With a strong transit team already in place, Metro stands ready to expand its reach and its contribution.  I am committed to working with local leaders to form a cohesive regional coalition that will make transit growth a centerpiece of our regional agenda.

I have always understood that a comprehensive, regional economic-development plan must include a substantial public-transit system. Cities around the country that are booming offer great public-transit systems or are working on systems to support their growth. For the St. Louis region to grow and compete economically, our public-transit system has to remain first class and able to compete successfully with other transit systems.
Congratulations to Mr. Nations!  He'll be out at North Hanley MetroLink Station this afternoon, and tomorrow will be touring Metro's various facilities and garages.  He will start work at Metro on October 19, the day after his final council meeting with the City of Chesterfield.
Update: John Nations will be speaking at 11:30 a.m. on KWMU's St. Louis On the Air Wednesday, August 25.
Return to Blog
Categories:
Metro Lifestyle