December 11, 2012
Coro™ Fellow helps Metro Jump Start Program Targeted at Limited English Community Members
Return to Blog
I'll be honest, the extent of my foreign language knowledge is pretty much limited to 'where's the bathroom' in a few languages. I do have experience being in a country where I didn't speak the language, and I'll assure you, finding the restroom, let alone using public transportation, can be tough.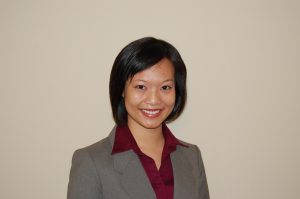 Recently, I tagged along with Ynhi Thai, a 2012-2013 Coro Fellow who has been assigned to Metro for one of her placements.  The Coro Fellows Program in Public Affairs is a full-time, nine-month long leadership program that exposes participants to the sectors of nonprofit, government, electoral politics, business, and labor.  The program utilizes experiential learning and provides training in critical thinking, communication, and project management.
The Fellows Program is offered in Los Angeles, New York, Pittsburgh, San Francisco, and St. Louis.  The Fellows Program in St. Louis is part of FOCUS ® St. Louis, which is the region's premier leadership training and citizen engagement organization.  FOCUS ® St. Louis is a nonprofit organization that seeks to develop and connect diverse leaders from public, private, and civic sectors, empowering them to work together to build a thriving St. Louis community.
Ynhi is working with Mark Phillips, Metro's Long-Range Planner, on a plan to make the Metro Transit System more accessible and easier to use for people who have limited ability to speak, read, or understand English, particularly recent immigrants and refugees.
Ynhi moved to the United States from Vietnam when she was four. She understands the challenges people face when English is not their first language.
Metro's service area hosts over 45,000 "Limited English Proficient" (or LEP) individuals.  Many of these people have difficulty moving around the region to access jobs and services and are a natural customer market for Metro. However, these people also have trouble learning how to use the system, planning transit trips, or understanding maps, schedules, and fare information.
The goal of the Language Assistance Plan is to identify the transportation needs of these individuals, and to match those needs to a range of strategies for lowering language barriers to transit service.  As part of its Title VI Program, Metro has already undertaken the necessary first step of identifying geographic concentrations and residential patterns of different language groups; for example, LEP people whose native language is Spanish, Vietnamese, Bosnian, or Arabic.
Metro is now using that information as a starting point for reaching out to LEP communities in order to learn about their needs and the problems they face when trying to travel by bus or train. Ynhi's main task has been to help Metro staff develop an LEP community engagement strategy, and she is working diligently on building relationships with key community leaders and organizations that work with LEP individuals.
Ynhi and Mark have already started a vigorous effort to engage community leaders, business leaders, community groups, and social service organizations that work with immigrants and refugees.  Ynhi also created two surveys – one for LEP individuals and one for partner organizations – that will help Metro gather information and feedback on LEP transit needs and access barriers.
With the assistance of our new community partners, Ynhi and Metro staff will continue to engage the region's LEP residents at the grassroots level through surveys, focus groups, and small public meetings. Keep an eye on the NextStopSTL blog for updates on this important project, and if you know of any organization, church or other community group Metro should contact about this effort, please let us know in the comment field below.
Return to Blog