May 16, 2012
Customer On-Board Surveys Conducted Thursday, May 17 through June 15
Return to Blog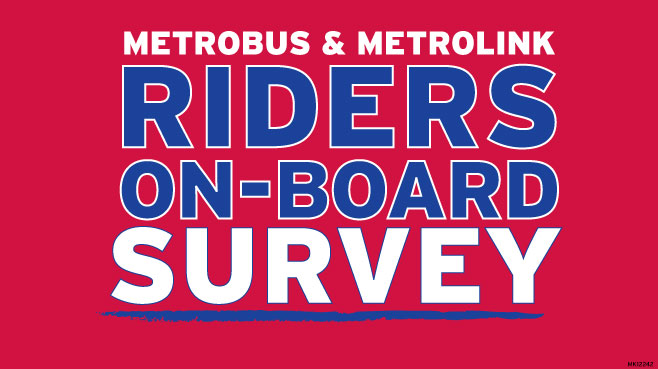 Metro encourages passengers to provide feedback about their transit experiences year round. On occasion though, we conduct special surveys. Starting this Thursday, May 17 through Friday, June 15, surveyors will be gathering information from MetroBus and MetroLink customers. The surveyors will distribute 6,600 surveys among Missouri's MetroBus routes and the Red and Blue MetroLink lines. The surveyors will be wearing Metro badges.
The 2012 Metro Customer Travel Survey and the 2012 Metro Customer Satisfaction Survey will provide Metro with valuable feedback from bus and rail customers, including demographics, travel patterns, usage characteristics, preferences, loyalty and satisfaction levels, all of which provide crucial insight into who our customers are and how to best serve them. Surveyors will ride onboard alongside customers to distribute and collect surveys in May and June. The Customer Travel Survey will be conducted from May 17 to June 1. The Customer Satisfaction Survey will be conducted from June 2 to June 15. In addition to giving the completed survey back to a surveyor, customers can also mail the completed surveys to Metro or scan and email them to [email protected].
As a thank you to customers for participating in the surveys, Metro will enter all participants into a drawing for gift certificates and free transit passes. The drawing will take place in July. If you are one of the customers that completes one or both of the surveys, thanks for providing us valuable feedback!
Return to Blog
Categories:
Scheduling and Research