September 4, 2013
Drawing for Tickets to This Sunday's Cardinals Vs. Pirates Game!
Return to Blog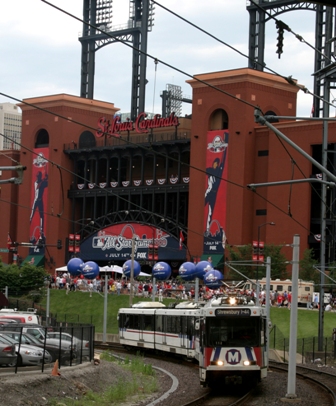 The race for the NL Central Division crown continues this weekend with a critical three game series against the first place Pittsburgh Pirates, who just clinched their first non-losing season since 1992.
Do you Tweet? If so, you may be interested in a drawing for two free tickets to Sunday's 1:15 p.m. game — the Cards' last regular season game against the Pirates.
HERE'S WHAT YOU HAVE TO DO TO ENTER THE DRAWING:
Take a picture of yourself riding Metro transit (MetroLink, MetroBus or Metro Call‑A‑Ride). Post your photo to Twitter with the hashtag #MetroToCardinals and tag @stlmetro.
The deadline is 10 a.m. Friday, September 6 and the winner will be randomly chosen Friday at noon. The winning photo will be posted here.
Good luck and, as always, when you go to the game, take Metro!
Return to Blog