July 18, 2016
East Entrance to Civic Center MetroLink Station Closed This Weekend
Return to Blog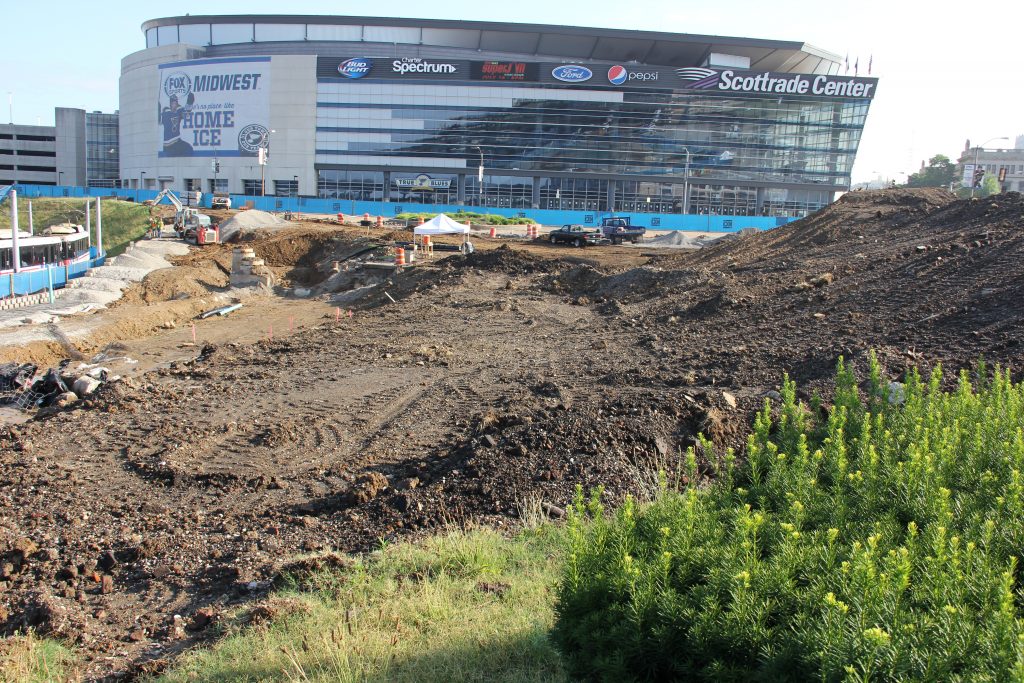 The Civic Center MetroLink Station will be open this weekend, July 23 and July 24, but there will be no access to the station platform from 14th Street.
The 14th Street entrance and exit will be closed all weekend to accommodate construction work for the expansion of the transit center. MetroLink passengers who would normally use the Civic Center Station are encouraged to use the Union Station or Stadium MetroLink Stations for their convenience this weekend.
The west walkway between the Civic Center MetroLink Station platform and the Gateway Transportation Center will be accessible this weekend, and it will be the only way for MetroLink passengers to enter or exit the Civic Center MetroLink Station platform. MetroLink passengers may use the west walkway by the Gateway Transportation Center and walk north on 16th Street to Clark Avenue to access nearby hotels and businesses.
MetroLink service will not be impacted by the temporary weekend closure. The 14th Street entrance/exit to the Civic Center MetroLink Station is scheduled to reopen at the beginning of service on Monday, July 25.
When completed, the Civic Center Transit Center construction project will triple the number of bus bays at the transit center, which will allow MetroBus passengers to connect with all of their bus routes inside the new transit center and out of on-street traffic. A new building will also be constructed on the site that will feature new passenger amenities, including public restrooms, an indoor waiting area, digital boards with MetroBus arrival times, and a Metro Public Safety substation. Construction began in April and is scheduled to take up to 18 months to complete.
Return to Blog