September 12, 2013
Eastbound I-64 to be Closed in East St. Louis Sept.13-23 — Make Metro Your Alternative
Return to Blog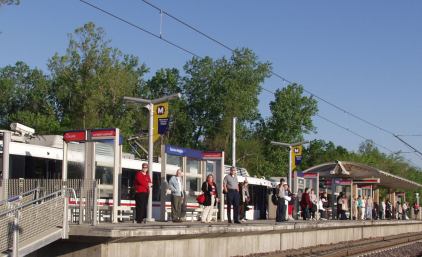 Nobody enjoys sitting in traffic. When you are talking about shutting down part of a major interstate highway though, then most commuters will try to avoid the area at all costs. Starting this Friday night at 9 p.m. (September 13), all eastbound lanes of Interstate 64 in East St. Louis from the I55/I70/I64  split to 15th street will be shut down for nine days before reopening on September 23 at 5 a.m.
We recommend that you try transit as an option to avoid the detour and delays especially during peak commute times.
Don't even know where to start! Not a problem. Our Metro Transit Information team is here from 7:30 a.m. to 4:30 p.m. Monday through Friday to help you plan your trip whether you are thinking about taking MetroLink and MetroBus. Just call 314-231-2345 in Missouri or in Illinois, call 618-271-2345. You can also plan your own trip online by using our Trip Planner and putting in your address, where you work or are going, and the date and time you will be traveling.  You have many options when it comes to Metro Park-Ride lots! This is a great time to try transit and you just might like leaving the driving to us, relaxing on your way to and from work, and saving money on gas at the same time.
Return to Blog