February 7, 2011
Encouraging More People to Take Buses – What Can We Do?
Return to Blog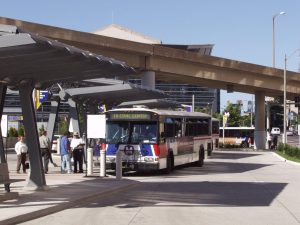 Transit in St. Louis is a multi-modal affair: we have both buses and light rail to move citizens around the region.  We do know, however, that some people use light rail and are very supportive of transit in general, but do not take buses.  Some people cite a lack of knowledge about the routes, purchase fare, or even how to signal a stop.  But transit works as a system, with bus and rail working together to transport people throughout the region.
Many of the contributors and readers of NextStop are fans and users of the bus system, and we want to tap into your perspective as riders. How would you encourage more people to try and use MetroBus? We want you to fill out the survey and we value your feedback. New ideas are also welcome as NextStop will continue to highlight efforts to expand public transit use in St. Louis.
Return to Blog