August 8, 2017
Enjoy Food, Fun and Festivities at Civic Center Transit Center on Friday
Return to Blog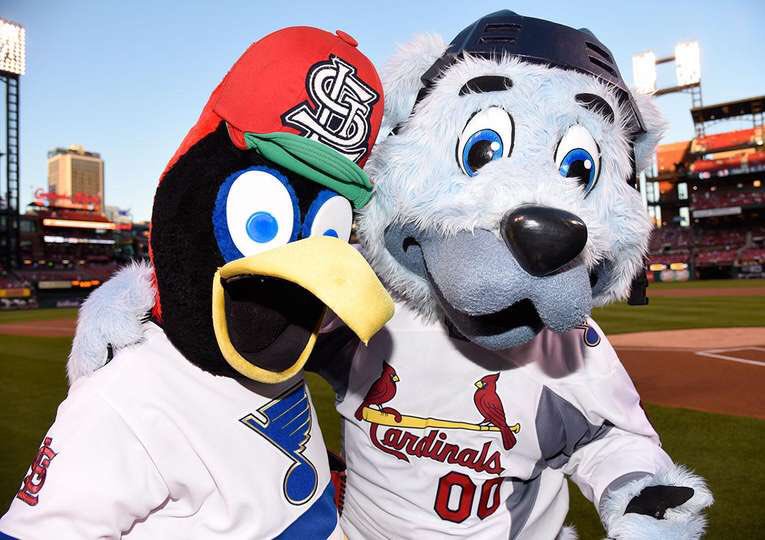 Do you have lunch plans on Friday? Well, now you do.
You're invited to come check out the redesigned and expanded Civic Center Transit Center before MetroBus service resumes on August 14, while enjoying food, fun and a visit from Fredbird and Louie – and you can ride Metro for free to get there.
Stop by our Civic Center Transit Center Public Open House (401 S. 14th Street) on Friday from 11:30 a.m. to 1:30 p.m. Visit the redesigned transit center while you:
Grab lunch from one of three local food trucks – Holy Crepe!, Taste Budz and 2Girls4Wheels
Enjoy live music from acoustic guitar duo, Sweet & Low
Show off your creative side by helping us paint special murals on a MetroBus
Visit with Fredbird and Louie
To get to all the festivities on Friday, we're offering a Free-Ride Transit Zone in downtown St. Louis from 11 a.m. to 2 p.m.
Here's what that means. Between 11 a.m. and 2 p.m., you can ride for free on the #99 Downtown Trolley and on MetroLink between the Union Station and Laclede's Landing Stations. Hop on the trolley or get on the train at the Union Station, Stadium, 8th & Pine, Convention Center or Laclede's Landing Stations, and head to the Civic Center Transit Center to get to the fun and festivities.
When you're ready to head back, you can jump back on the #99 Downtown Trolley, or get on the train for free at the Civic Center MetroLink Station and hop off at any of the downtown stations. However, if you are traveling outside of those downtown stations, you'll need to have valid fare.
The celebration on Friday is leading up to Monday, August 14, when MetroBus service returns to the Civic Center Transit Center. All 23 MetroBus routes that serve downtown St. Louis will meet at the Civic Center Transit Center connecting bus riders with MetroLink. The new indoor customer waiting area with passenger restrooms and digital arrival-time boards will open, and Metro riders will be able to purchase concessions at the transit center.
In addition to new amenities, the Civic Center Transit Center was expanded from six bus bays to 19 bus bays. Construction began in April of last year. Metro competed for and was awarded federal funding, which supported 80 percent of the total project cost.
Return to Blog
Categories:
Construction