November 22, 2013
Erick Dahl Introduced as Incoming St. Louis Downtown Airport Director
Return to Blog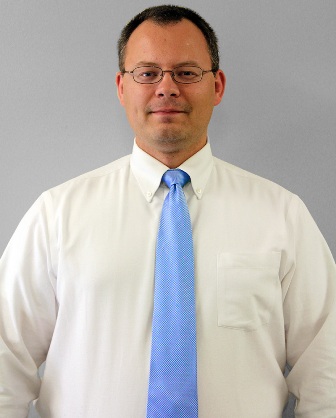 Bi-State Development Agency President and CEO John Nations introduced Erick Dahl as the incoming director of St. Louis Downtown Airport at the Bi-State Development Board of Commissioners meeting today. Dahl will assume his new role on December 1. He brings more than 10 years of aviation experience reflecting strong relationships with airport users, tenants and governing agencies. Dahl has extensive experience with airport operations and management as well as expansion projects and government relations.
"I am very pleased that we have been able to attract a candidate with Mr. Dahl's extensive abilities and experience to work on behalf of our customers and taxpayers of the St. Louis region," Nations said. "Bi-State Development Agency (Metro) owns and operates St. Louis Downtown Airport. Erick is here to help us improve the region's quality of life by providing excellent aviation transportation options."
Dahl comes to Bi-State Development Agency after serving as Airport Manager at South Dakota's Watertown Regional Airport where he was responsible for overall airport operations and employee training.
"I am excited about joining the Bi-State Development Agency to expand economic development and customer-focus for the St. Louis Downtown Airport," said Dahl. "I have always had a passion for aviation and my primary objective is to make sure airport customers get where they need to go quicker and easier with our location being the gateway to St. Louis City."
Dahl is a Minnesota native who is a private pilot and has certified training in emergency operations and Incident Command System. He is well known in the Federal Aviation Administration, Federal Emergency Management Agency and American Association of Airport Executives. Dahl holds a Bachelor of Business Administration degree in Airport Management from the University of North Dakota.
"Out of all the candidates selected for this important role, Erick was the best man for the job," said Bob McDaniel, outgoing director of the St. Louis Downtown Airport. "We are excited about Erick joining our team with his extensive background in aviation operations. It's great to have a new leader with a fresh vision for the airport."
McDaniel who has served as airport director for 13 years will retire on December 1. He has guided the airport as it has grown to become the third busiest airport in Illinois providing $584 million in annual economic benefit to the local economy. McDaniel will continue to assist the airport on a part-time basis. 
Return to Blog