October 26, 2011
Extra MetroLink Service Planned After World Series Games in St. Louis
Return to Blog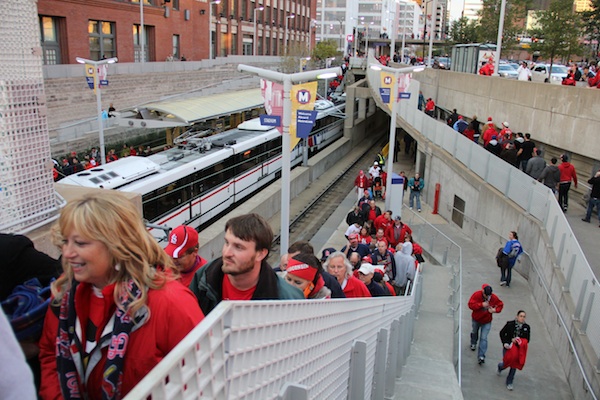 Update: Game 6 has been postponed to Friday. Additional MetroLink service will be available as needed for World Series traffic.
The Cardinals and Texas Rangers meet tonight at Busch Stadium for Game 6 of the World Series and Metro will provide extra MetroLink service eastbound and westbound after the game to accommodate baseball fans. The Cards must win tonight for Game 7 to be played! Metro will also provide extra service after Game 7.
Wear your red, make some noise in the ballpark, and cheer the Cardinals on to victory 11 in '11!
Return to Blog
Categories:
Metro Lifestyle