July 3, 2015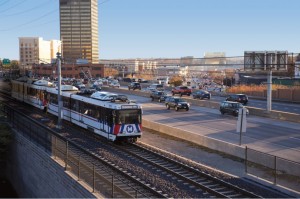 It's day two of Fair Saint Louis and organizers have planned a jammed-packed afternoon for fairgoers. Metro is your safe and convenient way to get to all the festvities and enjoy all of the fun.
The fair will open at noon today with Noah Guthrie kicking off the day's first performance on the Budweiser Stage at 1:30 p.m. The Mowgli's, an American alternative rock band from southern California, will follow up at 3 p.m.
Following the Boeing Salute to the Troops at 4:15 p.m., rock band American Authors will perform at 4:45 p.m on The Budweiser Stage. The evening's performances kick off at 6:30 p.m. with Blondie, followed by Melissa Etheridge at 8:30 p.m. The Enterprise Rent-A-Car/Edward Jones fireworks show will happen at 10 p.m.
Metro will be operating additional MetroLink trains for Fair Saint Louis. Trains will be crowded, especially after the firework shows each night, so please be patient and respectful of others. To make your transit experience as smooth as possible and reduce waiting times as you leave the fair, we're recommending passengers use two designated MetroLink Stations when heading home:
Passengers returning to Illinois stations as well as all Missouri

Blue Line

passengers should use the Skinker MetroLink Station when leaving the fair.
Missouri

Red Line

passengers should use the Forest Park-DeBaliviere MetroLink Station when leaving the fair.
Leaving the Fair from the Forest Park-DeBaliviere MetroLink Station
If you plan on leaving the fair using the Forest Park-DeBaliviere MetroLink Station, you will need to line up on DeBaliviere Avenue, just south of the station, north of the Missouri History Museum. The southbound lanes of DeBaliviere Avenue will be closed to vehicle traffic and divided into three paths for passengers and pedestrians.
Passengers traveling westbound on MetroLink, toward Lambert Airport or Shrewsbury, will need to use the left walkway to access the westbound platform of the Forest Park-DeBaliviere Station. Passengers traveling eastbound on MetroLink toward Illinois will need to use the right walkway to access the station's eastbound platform. The center walkway will allow pedestrians to cross over the MetroLink tracks and connect with Pershing Avenue and the bus stop on Pershing served by the #1 Gold and #90 Hampton MetroBus routes.
Return to Blog
Categories:
Metro Lifestyle