April 17, 2018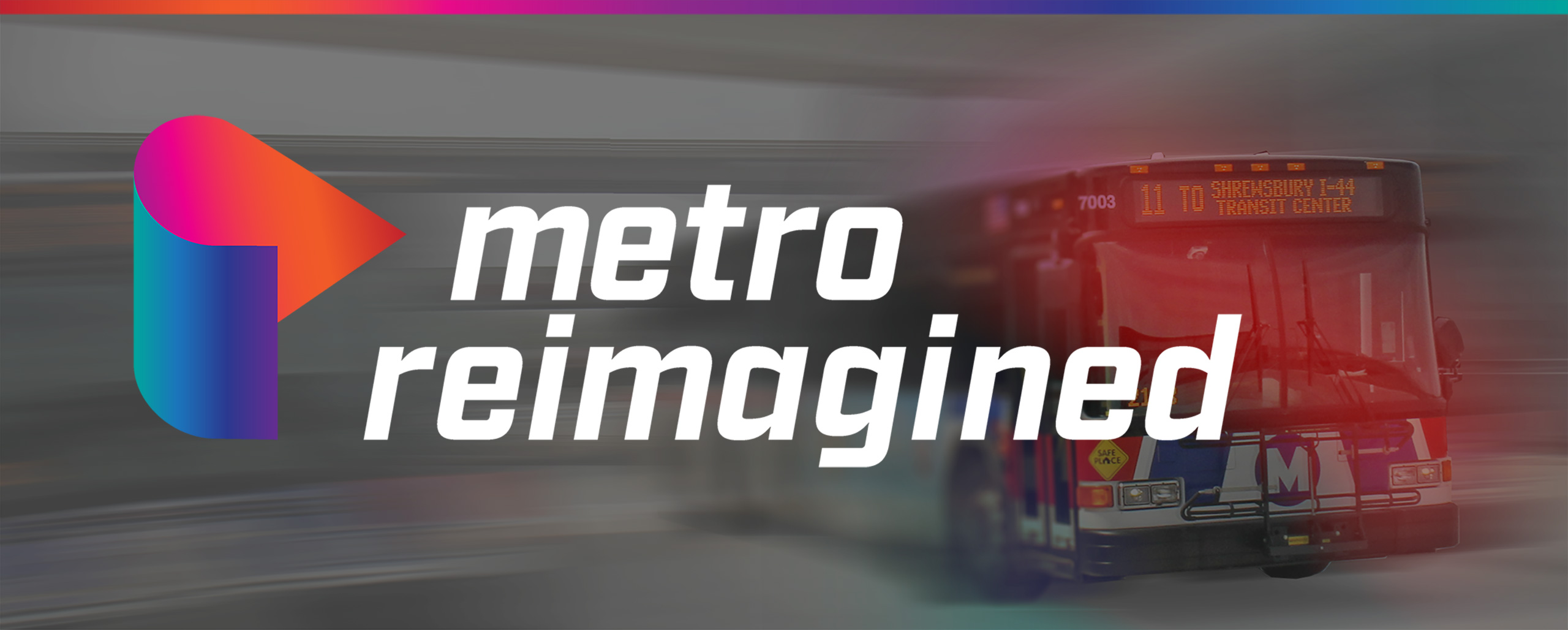 When Metro Transit unveiled its draft plan for Metro Reimagined a few weeks ago, we knew it would be a popular topic for current MetroBus riders, regional stakeholders and transit enthusiasts.
We're receiving valuable feedback regarding the draft plan via our Customer Service team, on social media and at various informational meetings around town. A lot of you have questions about the proposal, so we've gone ahead and answered a few of the most common questions we've been hearing from you.
---
A: Metro Reimagined is an in-depth study of the Metro Transit system. Using research along with feedback from you, we've developed a draft of a new transit service plan that's designed to provide new and existing customers with faster service, shorter wait times, and more reliable connections.
Q: Why do we need to change the system?
A: We need to adapt so we can provide you with services that meet your travel needs. In recent years, MetroBus ridership has been on the decline for the past several years, as is the case for most transit agencies across the country. While there are always a variety of factors that can impact this number, one thing is clear: the Metro Transit system, as it is today, could work better for the St. Louis region.
Q: What are the highlights of Metro Reimagined?
A: The draft plan will increase frequency to the 12 most-popular MetroBus routes (these routes accommodate more than half of today's MetroBus ridership in Missouri) so that they would arrive at bus stops every 15 minutes or better. Most other MetroBus routes would be upgraded to 30-minute frequency. The draft plan also provides faster, more direct trips and new transit technology options.
In addition, for the areas in the region where a 40-foot bus isn't the best way to move riders, we are looking at new options to provide better service – options like smaller vehicles, shuttles or on-demand services.
Q: How much will this plan cost?
A: The enhancements from Metro Reimagined will be supported using Metro Transit's existing operating budget.
Q: What MetroBus routes will be cut under this plan?
A: Metro Transit will continue to serve all areas of the St. Louis region – but the system will look different under the proposed plan. We are working hard to minimize the impact of these changes, but you may need to make adjustments to your commute.
However, with these changes, you will have a faster, more reliable transit system with more frequent service than you enjoy today. And for the majority of riders, your current commute should take less time overall under the proposed plan than it does now.
Q: How does Metro Reimagined address safety?
A: The draft plan includes shorter wait times at bus stops, and coordinated connections between buses and trains. This means we can deliver you to destinations faster and safer. Metro will also introduce new technology to help you feel safer and more secure while on the system. For example, riders can now sign up for SafeTrek, a mobile personal safety app that notifies law enforcement of emergencies at the touch of a button. In addition, we will be launching a new text messaging service that riders can use to contact Metro Public Safety.
Our law enforcement partners have also increased their patrols and presence on the Metro system, and efforts are underway to have St. Clair County Sheriffs begin patrolling areas on the Missouri side of the river.
Q: When will changes go into effect?
A: We'll be accepting public comments until May 4, and then incorporate changes to finalize the plan, which we will share this summer. We anticipate rolling out service improvements and network changes in phases from 2018 to 2021. While most of the planned changes will not occur until 2019 at the earliest, some shorter-term implementation activities could include: conducting demonstration projects of new service types, introducing new technology and customer amenities, as well as new vehicles to our fleet; beginning to make adjustments to some bus routes.
---
Let us know what you think.
There are several ways you can share your thoughts and comments about the draft service plan.
Return to Blog
Categories:
System Changes