October 6, 2010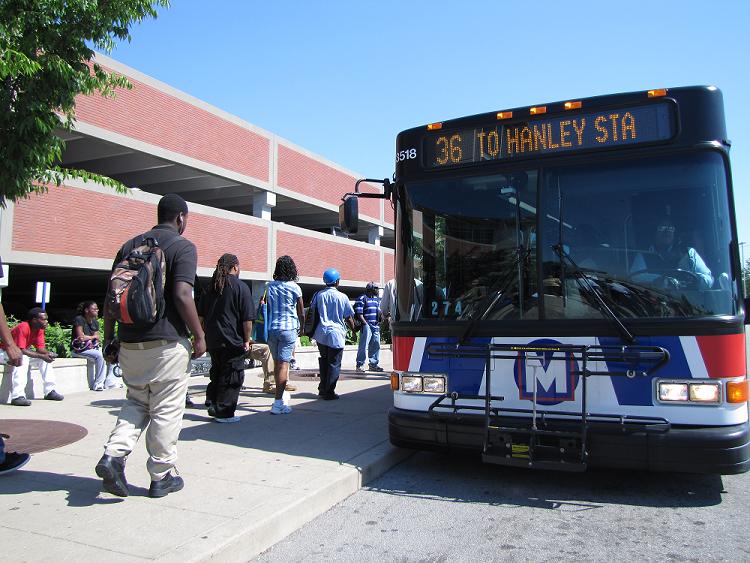 U.S. Transportation Secretary Ray LaHood announced Monday a combined $776 million for urban and rural transit providers to help bring buses, bus facilities and related equipment into a state of good repair.  Money from the Federal Transit Administration's new State of Good Repair discretionary grant program will go to 152 projects.
Metro St. Louis will receive $3 million from the State of Good Repair Grant for transit vehicle replacement.  The vehicle replacement program in St. Louis aims at replacing vehicles in the fleet as they reach 14 years in service.  For two years the Agency was unable to replace aging vehicles in the fleet.  As a result of the passage of Prop A, Metro was able to initiate two orders for replacement vehicles totaling 50 buses to be delivered in mid- to late 2011 and an additional 51 buses to be delivered in early 2012.  The new $3M will support future bus replacements in accordance with Metro's bus replacement schedule.  Metro expects to place the next bus order by early 2011 with an expected delivery date in 2013.
"With this latest federal investment, the vehicle procurement and maintenance program is back on track," says Metro Chief Operating Officer Ray Friem.  New buses come equipped with such amenities as on-board security cameras, low-floor kneeling mechanisms, and GPS technology.
Return to Blog
Categories:
Capital Projects
,
Economic Development
,
Transit Benefits