April 22, 2011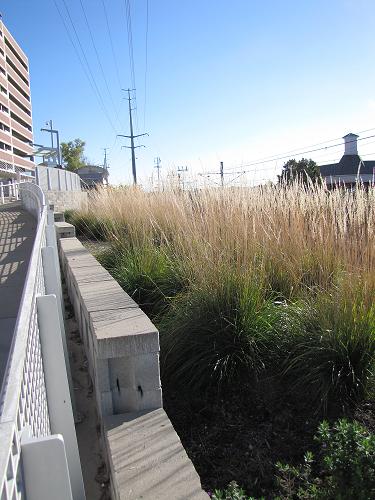 On April 22, 1970 the U.S. celebrated the first Earth Day to celebrate awareness and appreciation of earth's natural resources and their protection.  Each year on Earth Day we are reminded of the small things we can do in life to lessen our impact and strengthen our connection with the environment, doing everything from recycling to light bulbs to water conservation. But don't forget the green impact rolling on a street near you…public transit. Public transit as a transportation choice not only effects the environment directly, but also through long-term investment and development helps us utilize our resources. Here are five reasons to go public transit on Earth Day and throughout the year:
Carbon Emissions
Commuting by public transportation reduces your carbon emissions by 20lbs per day, 4,800 lbs per year, which is more than if you weatherized your home, converted to fluorescent bulbs and replaced an old refrigerator, combined.
Why is carbon bad? U.S. greenhouse gases from transportation represent 28 percent of total U.S. emissions. Carbon is one of the greenhouse gases that help regulate radiation in the atmosphere, but many scientists believe too much carbon leads to increasing temperatures and less oxygen in the oceans. Public transit saves 37 million metric tons of carbon dioxide annually – equivalent to the emissions resulting from the electricity generated in every household in Washington, DC; New York City; Atlanta; Denver; and Los Angeles combined.
Check your carbon savings using public transit.
Land Use
Transportation and land use are intimately related. How we use our land and infrastructure resources, whether it's for farmland, suburban home, dense employment centers, etc., is related to how we can move people and goods. In cities, public transit allows more people to live in denser neighborhoods, preserving more land and reusing urban infill land. It also decreases the need for parking lots, roadways, driveways as well as expanded infrastructure for water, utilities, and goods transport. Even at a smaller suburban scale, public transit can help spur redevelopment around a town center and shopping district to conserve resources.
Transit-oriented development, versus auto-oriented development seeks to use smart land use strategies to create dense, walkable neighborhoods that are more oriented to walking and transit hubs than requiring cars to reach farther-away destinations.
Oil Dependency
Yes, gas prices are up. Yes, spending on gas means you can't spend your money on your local economy. If that isn't reason enough, there are plenty of green reasons to give up the pump. Public transportation saves the U.S. the equivalent of 4.2 billion gallons of gasoline annually and saves the equivalent of 900,000 automobile fill-ups every day. The average transit rider uses approximately half of the oil that a automobile rider uses. We know that oil can have devastating costs on the environment, whether in its extraction or use, so it's good to use conservatively.
Promoting Biking & Walking
I don't know if public transit goes together with biking and walking like peanut butter, jelly and bananas, but it is a good combination. Combining the three modes of getting around allows a wider range of use and convenience, uses less oil and creates less air pollution. Biking and walking tend to be much less expensive options, and create less waste, including infrastructure. And of course, it promotes exercise and a healthier lifestyle.
The Future
The amount of time that Americans spent driving increased has dramatically from the time of the original Earth Day, and little of the rise was due to population increase as much as additional miles driven by individuals. At the same time, Americans increased their oil consumption and obesity rates, and decreased their use of biking, walking and public transit.
But for the last four years, the number of people taking public transit, biking and walking has increased. Hopefully we are starting a trend that will continue into the future, leading the United States toward a new direction.
Happy Earth Day!
Return to Blog