July 31, 2015
Were you able to guess the time and place of today's flashback photo?
Pictured are a couple of Bi-State buses in the 1990s heading west on Locust passing Broadway downtown. The building at center is the old Marquette Building Annex, demolished in 1998.
Ride Metro to Downtown Restaurant Week, August 3-9. Celebrating its 10th anniversary, this year's event will include 26 destinations. There are no passes to buy, coupons to carry or cards to punch – patrons simply attend the restaurant of their choice and select from a special 3-course dinner menu for $25 per person, plus tip, plus tax.
Have a great weekend!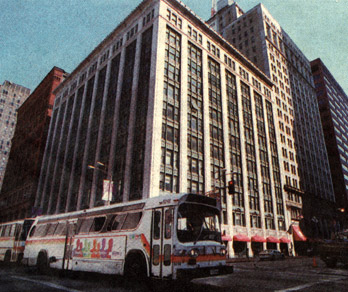 Return to Blog
Categories:
Flashback