August 14, 2015
Flashback Friday!
Were you able to guess the details of today's Flashback Friday photo?
The line from The Crow's Nest Loop (near Bruno Avenue just west of Ashby in Overland) to Creve Coeur Lake traversed sparsely populated farm country, now the site of suburban housing. A 700 class car, outbound to the Lake, approaches Rule Avenue, Maryland Heights, in the summer of 1949.
The Creve Coeur Lake line was a popular Sunday country excursion during the first half of the last century.
Happy Friday!
Photo courtesy of Andrew D. Young.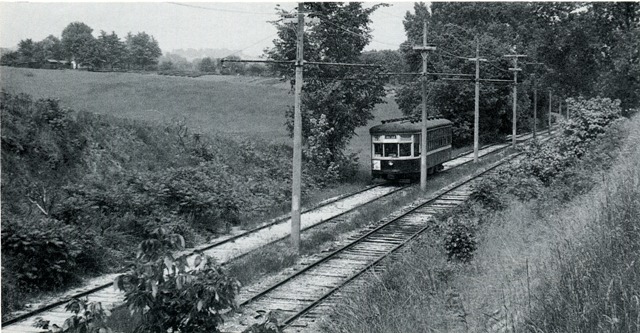 Return to Blog
Categories:
Flashback
,
Metro Lifestyle