September 18, 2015
Flashback Friday!
Pictured is a Forest Park "Shuttle Bug" at a promotional event next to the old Busch Stadium in 1993.
That summer, four bright red, 9-feet-tall "ladybugs" began circulating through Forest Park with their beetle-like antennae and painted-on spots.
Today, of course, we have the Forest Park Trolley, which follows a similar route to the old Bugs. Click here to Learn how to ride Metro to this weekend's balloon race events.
Have a great weekend!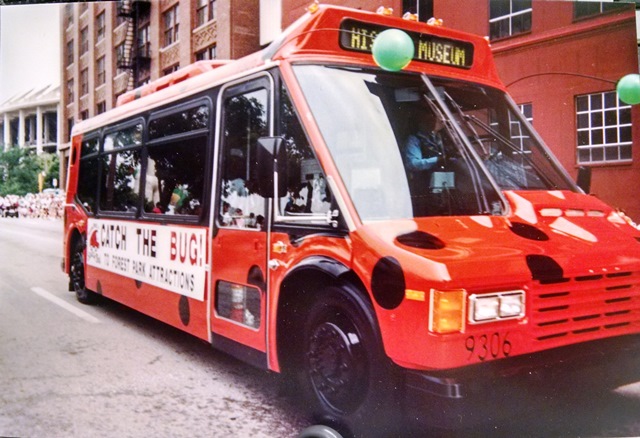 Return to Blog
Categories:
Flashback