October 2, 2015
Flashback Friday!
This photo was shot at Vandeventer and Chouteau Avenue in August of 1925 in today's Grove Neighborhood.
Ride Metro to the 10th annual Grove Fest, happening tomorrow from 2 p.m. to 10 p.m. The fest features eclectic food, music and shopping along Manchester Road between Kingshighway and Vandeventer. Click here for more details.
Have a great weekend!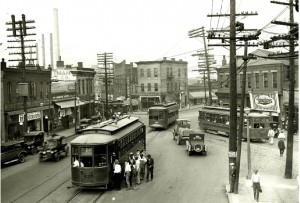 Return to Blog
Categories:
Flashback