November 13, 2015
Flashback Friday time!
Pictured is St. Louis Public Service car #1691. It was headed eastbound on Manchester at Hampton on March 20, 1949. That was the year before the US Men's National Soccer Team, with some players hailing from the Hill neighborhood pictured here, scored their miracle win over England 2-0.
Ride Metro to tonight's World Cup qualifier and cheer the men's team on to a victory!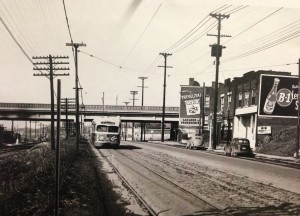 Return to Blog
Categories:
Flashback