December 18, 2015
Today's photo is from between 1900 and 1910, according to the Missouri History Museum.
It's a view of the intersection of Eighth and Poplar Streets looking across the Mill Creek rail yards to Cupples Station warehouse and Simmons Hardware warehouse. It's the current site of the southwest entrance to Busch Stadium and the MetroLink currently exits Stadium station right about where you see the pictured train.
The Mill Creek Rail Yards were named after a stream that used to run east into the Mississippi River in what is today downtown St. Louis. By the end of the 19th century the stream has completely disappeared and the Mill Creek Valley was being used for rail and freight yards.
Ride Metro to Stadium Station tonight for a free concert at Ballpark Village. It's part of their Season of Giving and will feature Nashville artist Kenton Bryant. The show starts at 8 p.m.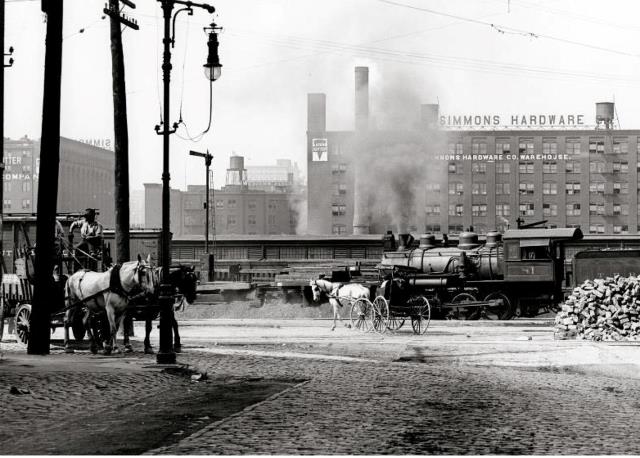 Return to Blog
Categories:
Flashback