November 1, 2013
Were you able to guess when this week's Flashback Friday photo was taken?
This view is looking North on Third Street as a bus rolls along Washington Avenue approaching the Eads Bridge in 1957. Work was underway on the Third Street bridge that would connect the Mark Twain Expressway (I-70) with the 3rd Street and Ozark Expressways.
Alas, this same area is once again the site of construction as crews rework the roadways as part of the CityArchRiver 2015 project.
Photo courtesy of Joe Sonderman. Check out Sonderman's great historical books here.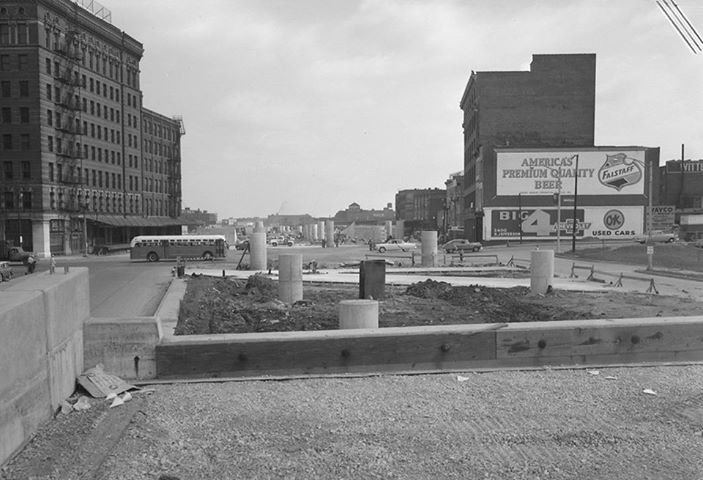 Return to Blog
Categories:
Flashback