November 15, 2013
Flashback Friday time!
Were you able to guess when this week's Flashback Friday photo was taken?
The Wellston Loop was a very busy transfer point in St. Louis. Buses and streetcars wait as a melee of passengers line up for their ongoing trips in August, 1947.
Happy Friday!
Photo courtesy of the Museum of Transportation.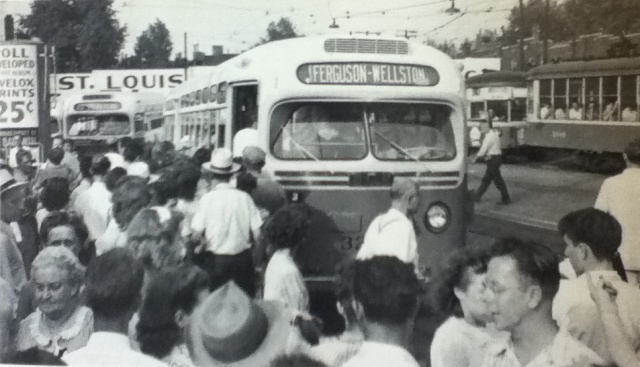 Return to Blog
Categories:
Flashback