June 10, 2016
Happy Flashback Friday St. Louis!
Were you able to come up with the right answer? Here's it is.
The photo below shows a MetroLink train painted in the old paint sceme (we updated the train's look around 2000) at the Civic Center MetroLink Station in 1995. A few fun facts to narrow down the time frame for you:
St. Louis-based Boatmen's Bancshares Inc. was was acquired by NationsBank in 1996 and later ceased opeations that same year.
In 2001, Trans World Airlines filed for bankruptcy and was acquired by American Airlines and closed its St. Louis hub in 2003.
The Kiel Center, now Scottrade Center, opened in 1994.
Have a great weekend St. Louis!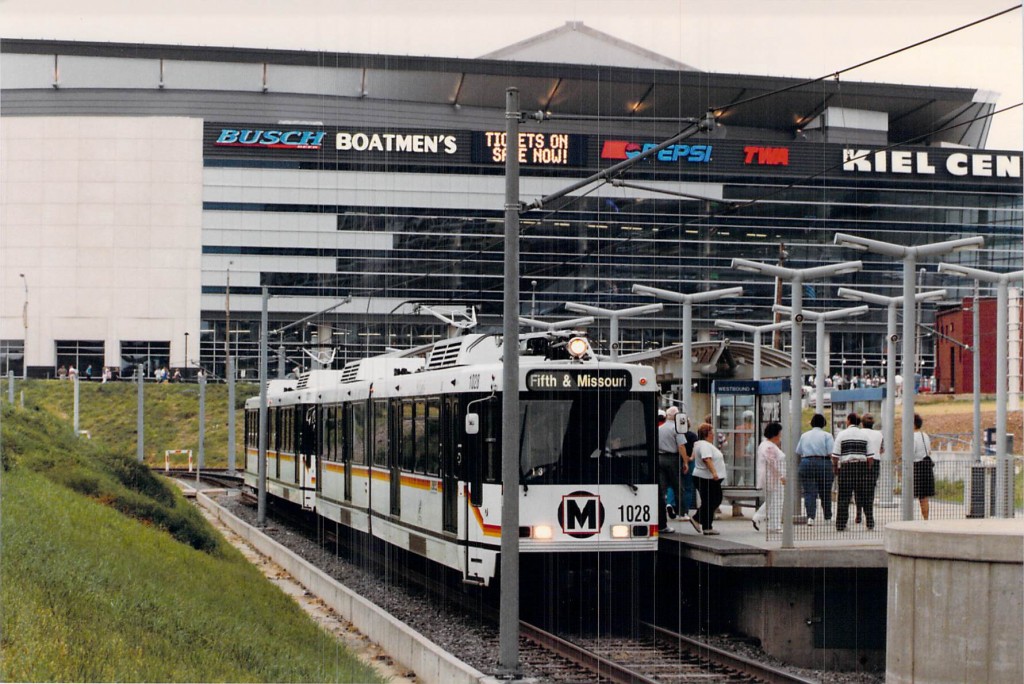 Return to Blog
Categories:
Flashback