July 1, 2016
Ready for the answer?
While the clothes may zero down the year a bit, the key clue to this Flashback Friday photo lies in the MetroLink train headsign — "Airport Main". MetroLink began service to Lambert-St. Louis International Airport on June 1994. Before that, the furthest west MetroLink went was to the North Hanley MetroLink Station. To celebrate that nation's birthday, this photo shows passengers exiting a MetroLink train at the Laclede's Landing MetroLink Station on their way to Fair Saint Louis.
Will you make your way to Forest Park for Fair Saint Louis this year? Here's your transit guide. 
Have a fun and safe Fourth of July!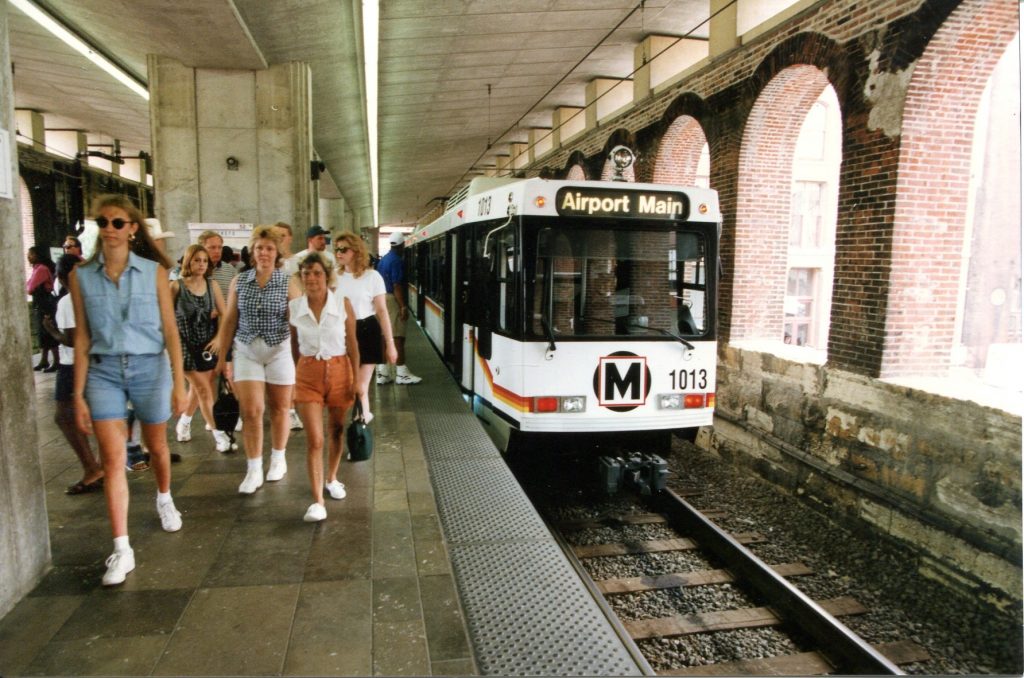 Return to Blog
Categories:
Flashback