September 2, 2016
The Public Square was home to the Belleville-St. Louis Coach Company office as well as being the terminal for all its routes. The columned building in the right background is the St. Clair Country Court House. The photo was taken in 1957.
Just a stone's throw from this location are a few events happening this Labor Day weekend in Belleville. The Old Town Market is on Saturday and the Labor Day Parade is on Monday. Click here for more details.
Ride Metro to both events and use Trip Planner to plan your trip!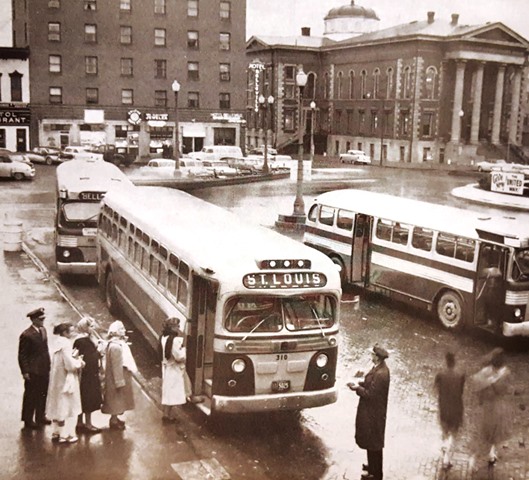 Return to Blog