September 23, 2016
Time for the answers!
This photo was taken on September 16, 1964 in downtown St. Louis — looking northbound on 4th Street at Washington.
The photo highlights the city's new (in 1964) one-million dollar system of mercury vapor streetlights. The lights covered 81 blocks in downtown, and according to Mayor Raymond Tucker, made St. Louis the "best-lit" downtown in the world.
Photo courtesy of the Vintage St. Louis Facebook group.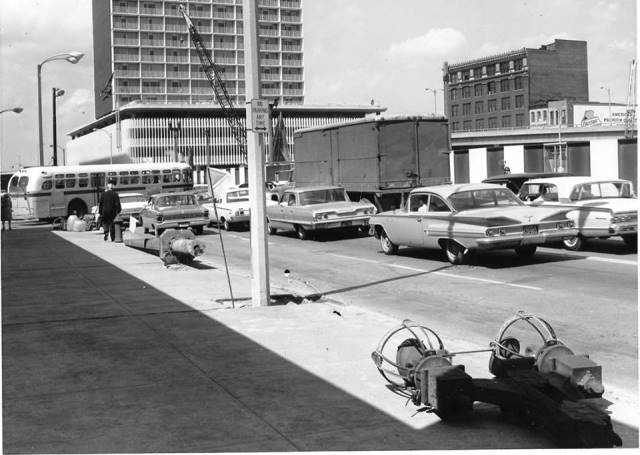 Return to Blog
Categories:
Flashback