January 20, 2017
Flashback Friday time!
Did you guess the location of today's photo, which shows Peoples Motor Bus Company buses? The telltale hint is the University City Lion Gates at Delmar and Trinity. The year is 1925.
How fun does the double-decker bus look? The St. Louisans on this bus clearly preferred the upper level to view the sights as their bus enters the U. City Loop. Click here for a close up. http://collections.mohistory.org/resource/141284.html
This is also near the west end of the Loop Trolley line, set to launch in late Spring or Summer. Look for the historic trolleys to begin rolling up and down the street during testing.
Have a great weekend!
Photo courtesy of the Missouri History Museum.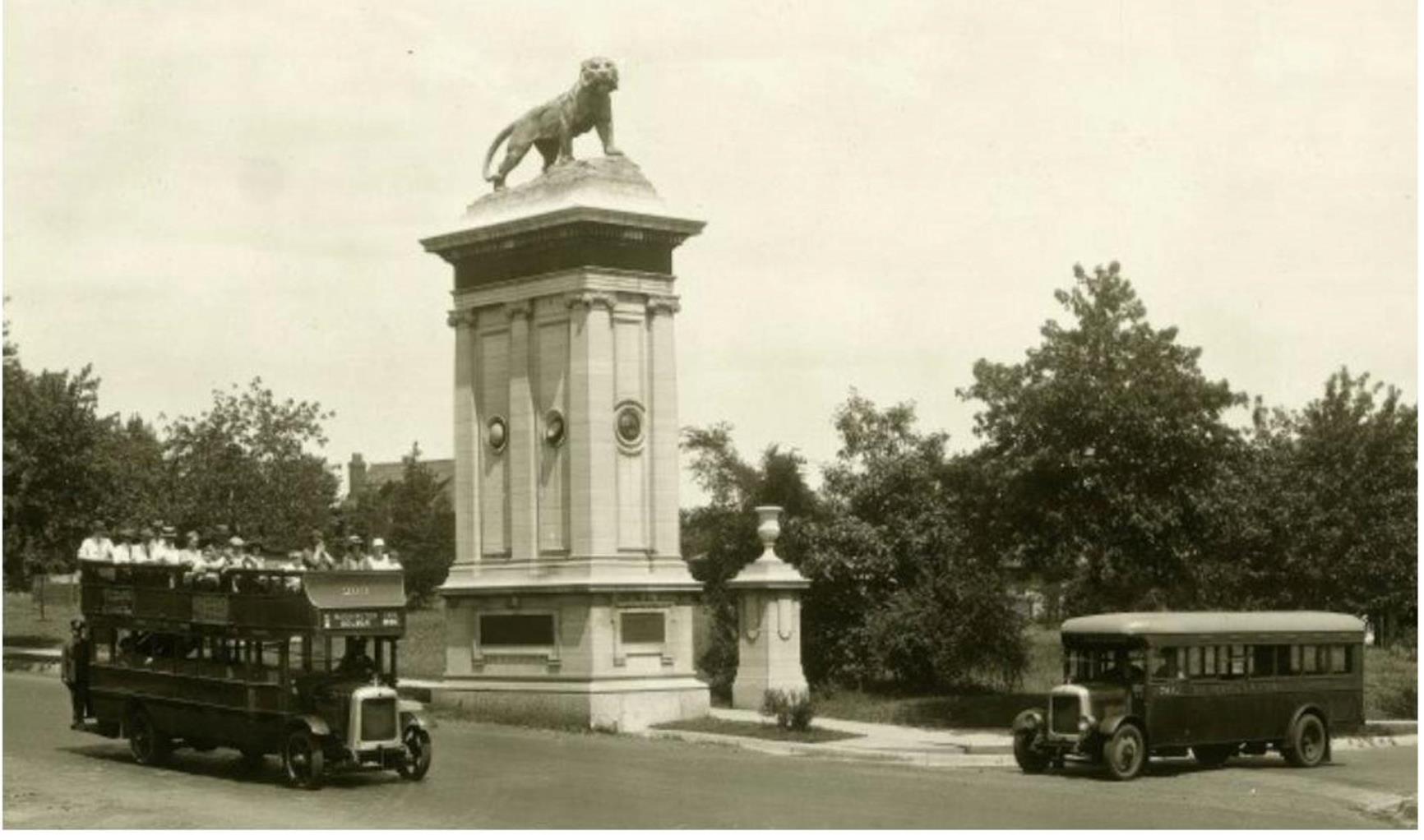 Return to Blog
Categories:
Flashback