December 6, 2013
This was the scene looking west on Delmar Boulevard near Eastgate Avenue in February 1948 as trackwork is performed on the streetcar line.
The film on the theater marquee is "Call Northside 777," a film-noir starring James Stewart as a newspaper reporter trying to prove a convicted criminal's innocence.
Happy Friday!
Photo courtesy of Joe Sonderman.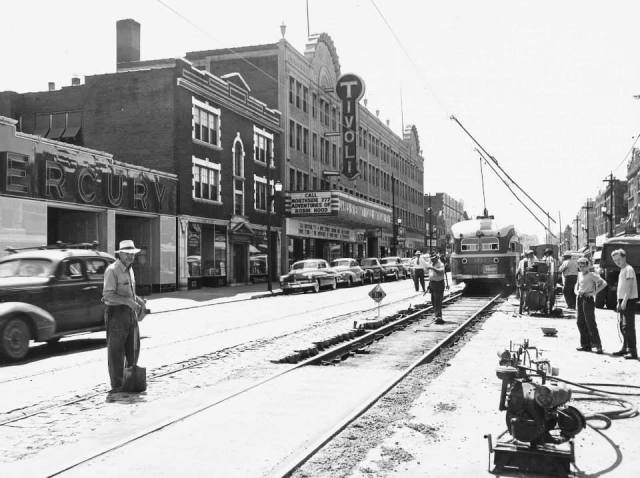 Return to Blog
Categories:
Flashback