December 13, 2013
You are looking at Gaslight Square and a westbound Hodiamont streetcar as it passes the old Crystal Palace at 4240 Olive Street. The year is 1961 — the same year that Barbra Streisand performed a three week stint when she was just 18.
Streisand was second on the bill to the Smothers Brothers during the engagement. A St. Louis newspaper wrote that Streisand was a "chic singer with vocal prowess unusual for a girl of 18."
Others who took the Crystal's stage included Lenny Bruce, Mike Nichols and Elaine May, Woody Allen, Phyllis Diller, the Smothers Brothers and Dick Gregory.
This block now boasts newly constructed homes and special gaslights along the sidewalks.
Happy Friday!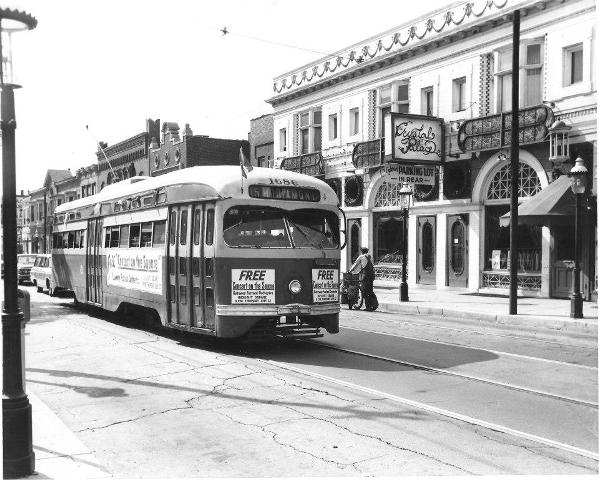 Return to Blog
Categories:
Flashback